Image
Vodafone Cook Islands
Grab a Vodafone Travel SIM card and you're good to go with data, TXTs & minutes! Vodafone Cook Islands is the sole provider for all telecommunications services in the country.
Upon arrival, visit our outlet outside of Arrivals at the Rarotonga International Airport to get your mobile set up to our Vodafone CK network. Pre-loaded Travel SIM cards is the easiest way to get you started with data, TXTs & calling minutes.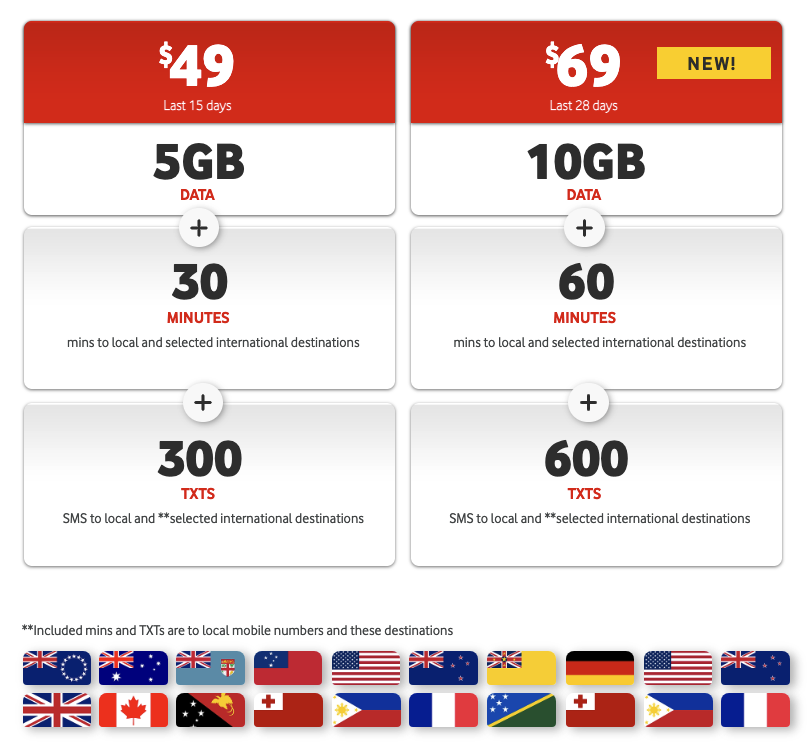 Your calling minutes and TXTs can be used to stay in touch with family and friends back home at any of these countries and more.
Vodafone WiFi Hotspots are located throughout Rarotonga and Aitutaki at a variety of places such as our international airport, restaurants & cafes, resorts, bars, shops and more. 
Hotspots are also located at all our Vodafone outlets in the Outer Islands and various locations on the islands. 
WiFi Hotspot Passes can be purchased from our Vodafone Outlets and various resellers, just look for the Vodafone recharge and top-up signs and flags, or purchase one online when you're at a hotspot. 
Contact