Atiu
An Eco-lovers Paradise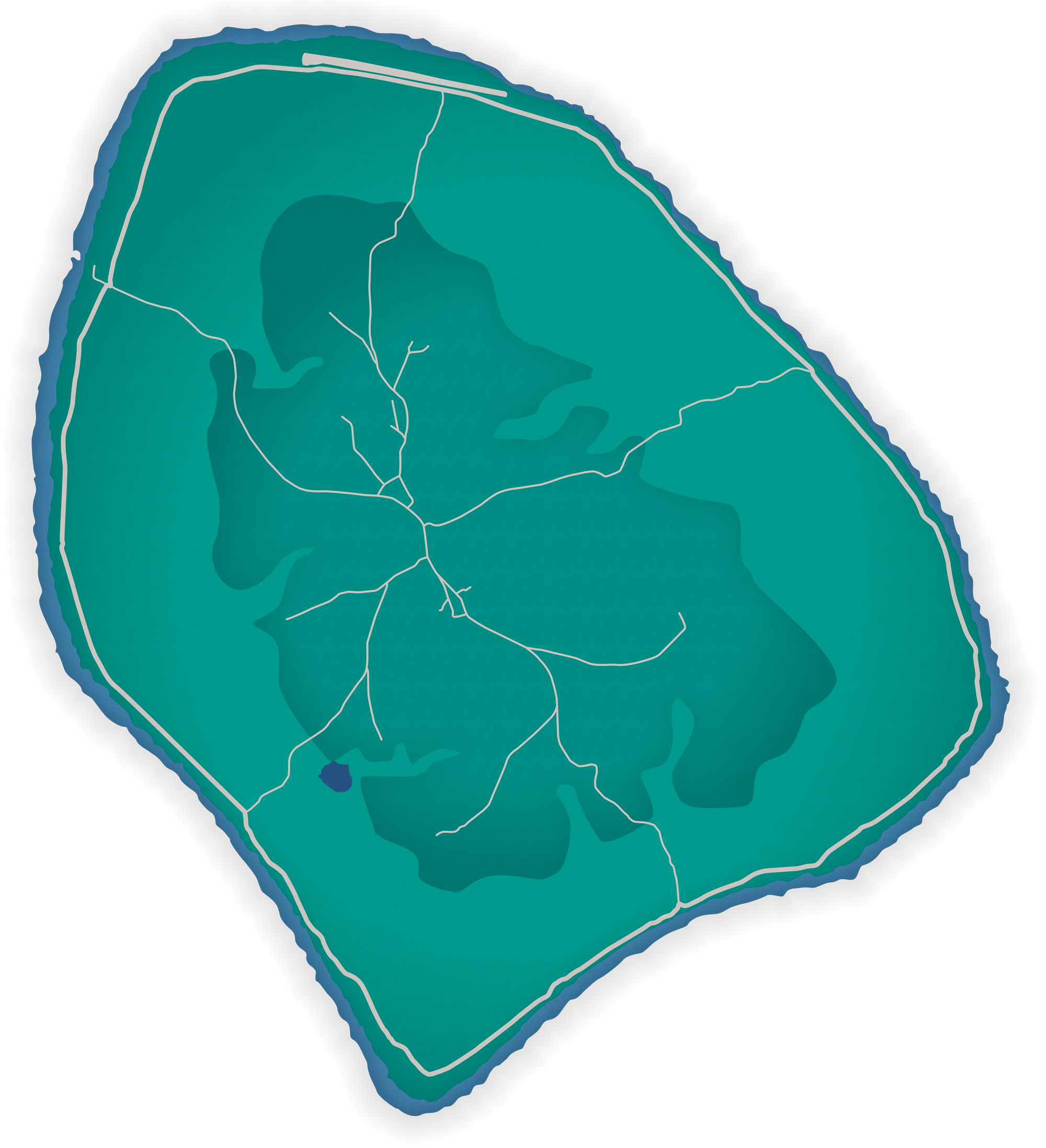 Home to approximately 400 proud warrior people, there are few untouched places left in the world like Atiu. Over 8 million years old, our 3rd largest island is one big adventure playground, ancient and unspoiled. Rich in culture and history, Atiu is an eco-lovers paradise.
As one of the three Southern Group islands known as Nga-Pu-Toru, Atiu attracts the spirit of the explorer. With no nightclubs, virtually no township and a couple of cafes along with precious little traffic – this is a true escape. Life is pretty much the same as it was some 25 years ago and therefore offers a really genuine insight into island living with its five small villages of Tengatangi, Areora, Ngatiarua, Mapumai and Teenui nestled in the centre. Gardens thrive on Atiu's rich soil and on certain days the soft aroma of organically grown coffee beans roasting wafts past from plantations that produce some of the best Arabica coffee in the Pacific.
Getting to Atiu
Atiu is only a quick 45-minute flight from Rarotonga and Aitutaki with Air Rarotonga. From Rarotonga, there are flights three times per week on Saturdays, Mondays and Wednesdays. From Aitutaki, there are flights three times per week on Fridays, Mondays and Wednesdays. Air Rarotonga also offer an Aitutaki and Atiu Island Combo package.
Eco-adventures
There are numerous limestone caves dotted around the island. These caves are continually being carved out and eroded by fresh and saltwater. Some caves even house pools of artesian water that create both beautiful and exciting swimming holes. A walk through the dense tropical jungle covering the Makatea coastline leads to Anatakitaki Cave - a must-see when in Atiu.
Enuamanu - Island of Birds
The caves also provide a home to one of our rare native birds, the Kopeka. This tiny bird nests deep in the limestone caverns and just like a bat navigates its way through the dark using sonar. This island is also a haven for viewing the exotic plumes of the Tavake, the White Capped Noddy, the Great Frigate and the Brown Bobby. The endangered Kakerori and the colourful Kura flit around historical sites. In fact, some eleven native birds, the loudest of which is the Blue Kingfisher, with its calls through the still of the jungle, can be found here.
Craft Beer & Coffee, Island Style
Atiu also has a thriving coffee business with Arabica coffee organically grown, hand picked and dried on the island. A visit to one of our coffee plantations is a fascinating experience. By night you must join us at a tumunu, or local beer club. The tumunu, which translates to "coconut trunk", is a century old tradition where our people gather to discuss local events while drinking delicious home brewed fruit beer, which is stored in barrels made from coconut trunks, hence the origins of its name.
Atiu Accommodation
For a truly unforgettable experience, stay with one of our local families or book into the Atiu Villas where you'll find a pool, Wi-Fi, tennis court and a restaurant that provides your evening meals.
Book an Atiu Excursion Package
Experience the magic of Atiu by booking an excursion package. Choose from a 2-night getaway including return flights and accommodation with Air Rarotonga, or book Island Hopper Vacations' 3-night Close Encounter complete with return flights, accommodation, meals, tours, and more.
Take a 360˚ Virtual Tour of Atiu
Explore Atiu like never before. Interactive technology and hotspots allow you to see the Cook Islands from anywhere around the world. Switch easily between places of interest and accommodations on Atiu. It's the perfect virtual escape to feel like you're almost here with us.