Live Like a Local in
Mitiaro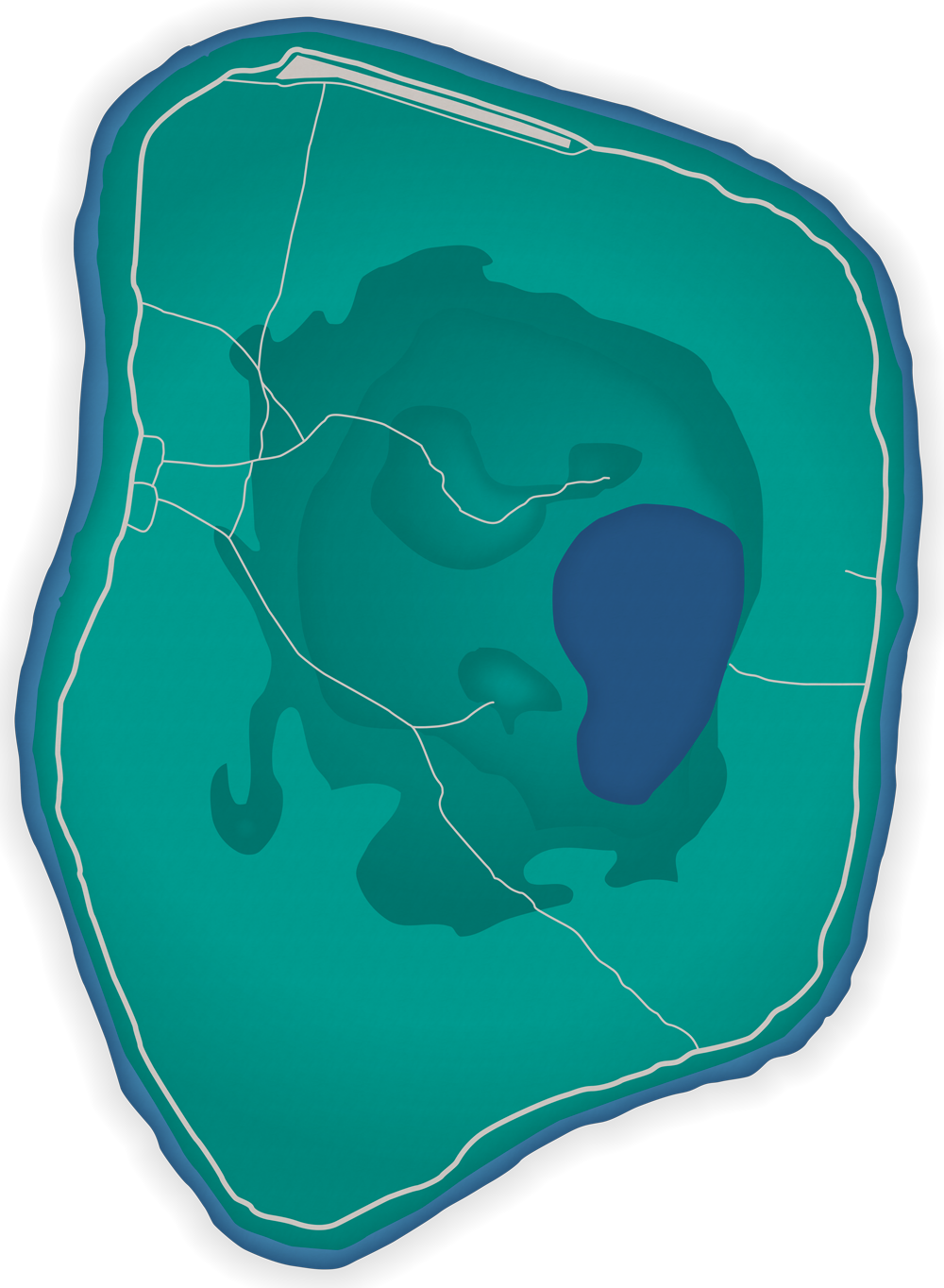 Harbouring some of the most stunning subterranean limestone caves and pools to be found in the Pacific, Mitiaro is a natural playground featuring white sandy beaches, fossilised coral formations and coconut palms reaching high into a strikingly blue sky.
With Itiki (local eel - which is like caviar to the islanders), bream and prawns filling the crystal clear pools of Mitiaro, marine life is abundant on this island. Part of the Southern Group Nga-Pu-Toru ("The Three Roots"), Mitiaro was once a volcano that sank into the ocean, becoming a coral atoll which then, about 10,000 years ago, raised 20 feet above sea level to become the flat island we know today. Because of this unique geological process, on the island you'll find limestone caves with sunken pools to explore that are part of this fossilised coral formation.
Getting to Mitiaro
Go off the beaten track and explore the freshwater caves and lakes on Mitiaro, just 1.5 hours from Rarotonga. Air Rarotonga offers regular flights to Mitiaro and an exciting excursion package that includes accommodation and experiences.
Discover Mitiaro
Mitiaro is one of the three islands of Nga-Pu-Toru, with a population of under 200, the gentle warmth of the friendly community and a true pride in their island is instantly apparent on arrival to this secluded paradise.
Top 10 Things to Do on Mitiaro
Swim in Mitiaro's only sulphur cave pool, or visit one of the plantations on the island to see locals tending to their plants or feeding their pigs and goats. Here are 10 of our favourite things you can do on Mitiaro.
Take a 360˚ Virtual Tour of Mitiaro
Explore Mitiaro like never before. Interactive technology and hotspots allow you to see the Cook Islands from anywhere around the world. Switch easily between places of interest and landmarks on Mitiaro. It's the perfect virtual escape to feel like you're almost here with us.
Mitiaro Accommodation
Live like a local and stay in a holiday home, complete with all of the facilities to make your time in Mitiaro comfortable.
2-Night Mitiaro Packages
Go off the beaten track and explore Mitiaro by booking an excursion package with Air Rarotonga or Island Hopper Vacations. These 2-night packages include return flights and accommodation plus meals, tours, and more.