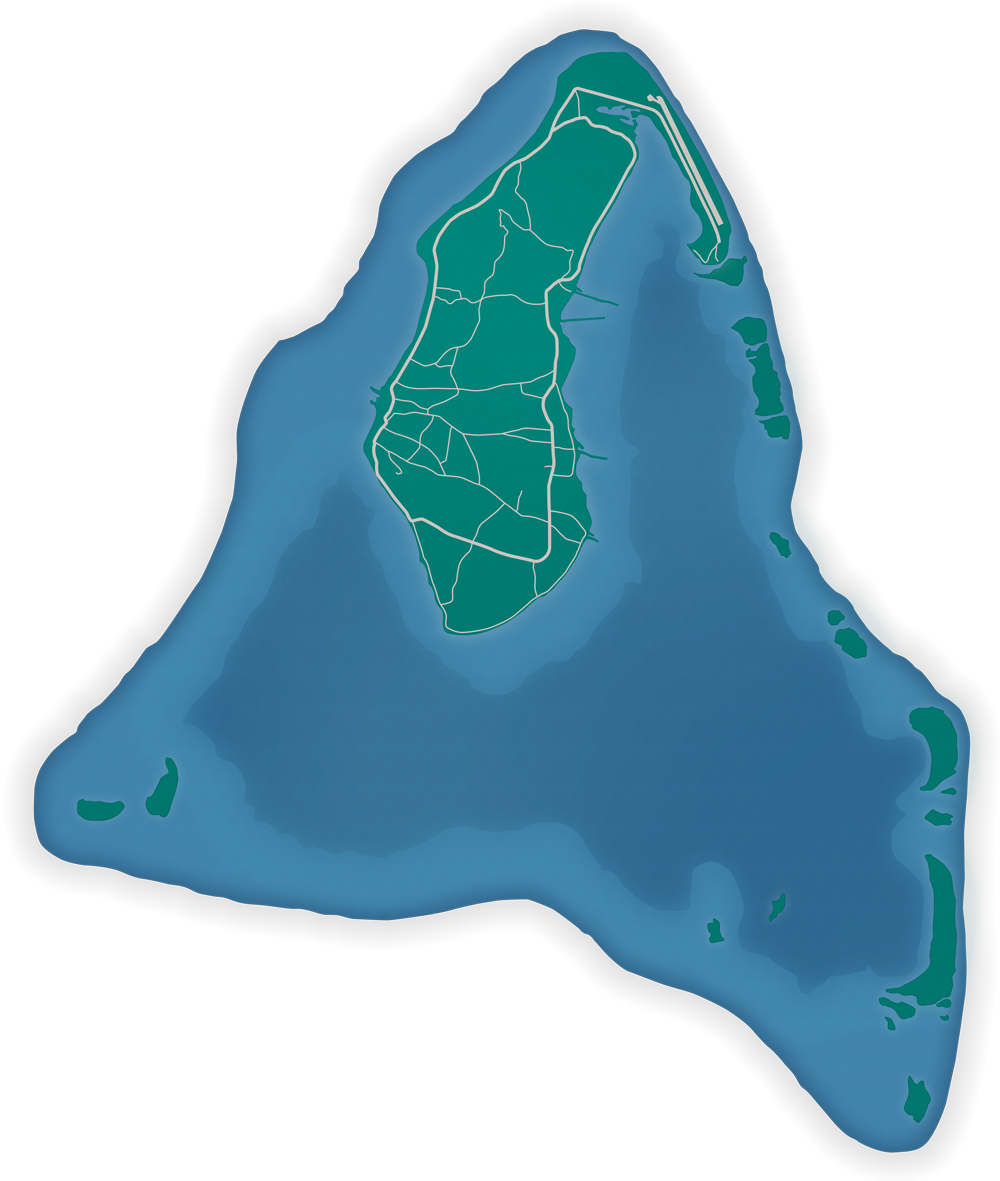 A little paradise means Aitutaki, home to approximately 1800 people and the world's most beautiful lagoon. It's only 220 kilometres or a 50-minute flight from Rarotonga. Secluded and romantic, 15 motus (islets) are sprinkled across this huge turquoise, sunlit lagoon.
After Rarotonga, Aitutaki is our second most visited island in the Cook Islands. Secluded and romantic, it holds a compelling allure for honeymooners, many of whom choose this haven for the duration of their stay. You can look forward to languid, leisurely days simply reveling in each other's company and the jaw-dropping surroundings. Work on your suntan lazing under a coconut palm, relax with a massage or explore the island by cycle or motor-scooter.
Getting to 'heaven'
With flights a mere 50 minutes north from Rarotonga, there is simply no excuse not to visit this spectacular island and soak up the beauty of one of world's most exquisite lagoons. With Air Rarotonga offering an Aitutaki Day Tour experience from Rarotonga including, transfers, airfares, a lagoon cruise, snorkelling and lunch, we would love you to experience this beauty for yourself.
Fun on the Lagoon
Fancy kayaking to a fine white sandy beach that you can have all to yourselves? Or hiring your own boat and setting a course for Maina, Honeymoon Island, or One Foot Island – where visitors can get their passport stamped at the world's smallest post office. Several tour operators cruise daily to these motu (small islands), other sand islets and to favourite snorkelling spots abundant with colourful fish, turtles and coral clusters.
Do as Much or as Little as You Like
Check out the kite boarders zooming across acres of sandy shallows on the South East trade winds then get a lesson and have a go yourself. Go fly-fishing for the mighty bonefish, enjoy readily accessible scuba diving as well as fantastic deep sea fishing. Learn the history and culture of the friendly and gentle Aitutaki people on day tours or hire a scooter or bicycle to explore at your own pace.
Delectable Delights
Sip champagne in sophisticated full service resorts or be awed by the gentle lapping of waves on the pristine white sand, drink in hand at the magic sunset hour at your beachside boutique accommodation in Aitutaki. In Aitutaki you'll experience an array of culinary delights that will melt in the mouth of even the most discerning foodie, set in amongst one of the most spectacular vistas you're likely to encounter.
Aitutaki Accommodation
The main island, dwarfed by the vast lagoon, offers gorgeous places to stay for all budgets, including the Cook Islands' only overwater bungalows and of course many other boutique properties catering exceptionally well for honeymooners or the romantic at heart. Family-friendly accommodation options are available, while our stunning resorts and private villas dotted around the island provide the perfect escape and ooze a sense of casual luxury.
Take a 360º Virtual Tour of Aitutaki
Explore Aitutaki like never before. Interactive technology and hotspots allow you to see the Cook Islands from anywhere around the world. Switch easily between scenes, accommodations and islands on Aitutaki. It's the perfect virtual escape to feel like you're almost here with us.