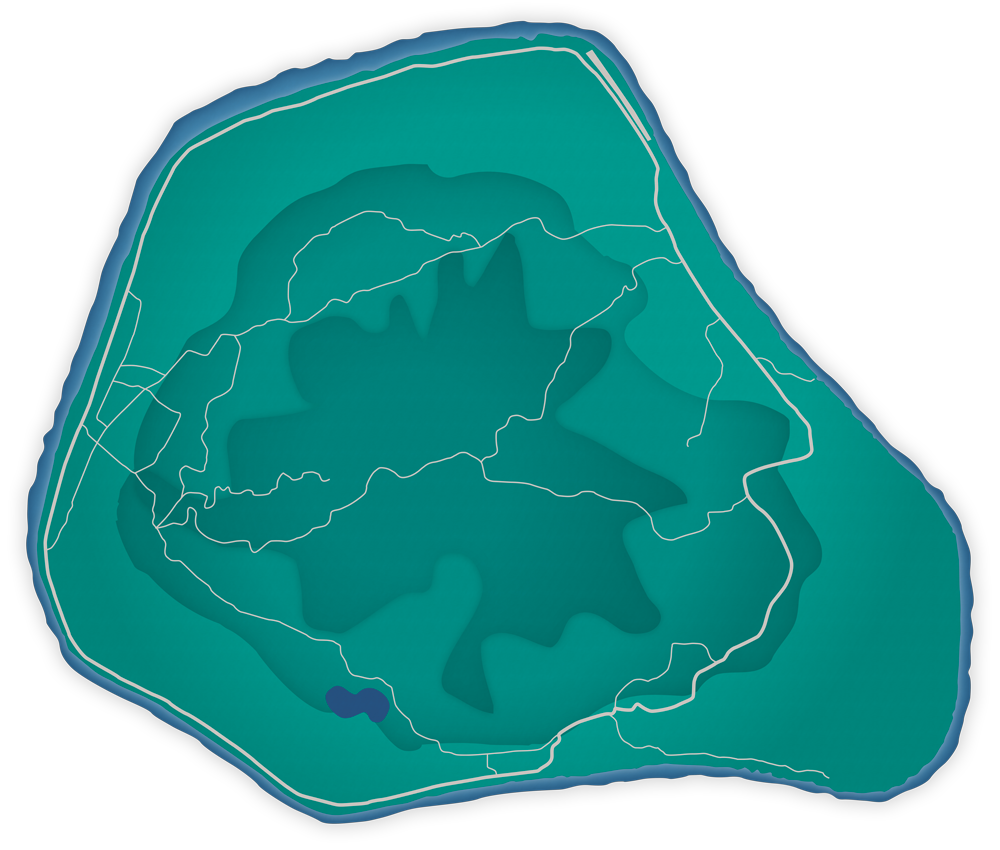 Mangaia is steeped in legend and mystique. Estimated at 18 million years old, it is one of the oldest islands in the Pacific. Mangaia is the most southerly of the Cook Islands and the second largest. It has to be as far from the maddening crowd as any island could possibly be.
Getting to Mangaia
Mangaia is only a 40-minute flight from Rarotonga with Air Rarotonga. A visit to Mangaia is an interesting and exciting excursion away from the beaten track.
Discover Mangaia
With a volcanic plateau framed by a ring of high fossilised coral cliffs – Mangaia's remarkable natural beauty and serenity are only part of its fascination. Its age, structure and ancient artefacts have for decades been a draw card to archaeologists and anthropologists who make it a "must" on their expeditions.
Top 10 Things to Do on Mangaia
Mangaia is the perfect place for those wanting to explore and experience life in one of nature's most fascinating and secluded locations. Here are 10 of our favourite things to do in Mangaia - a variety of authentic experiences that are fun and safe to do.
Take a 360° Virtual Tour of Mangaia
Explore Mangaia like never before. Interactive technology and hotspots allow you to see the Cook Islands from anywhere around the world. Switch easily between places of interest and landmarks on Mangaia. It's the perfect virtual escape to feel like you're almost here with us.
Mangaia Accommodation
Experience the local life but rest in modern, well kept, and family-owned facilities.
Book a 3-Night Close Encounter Package
Explore Mangaia with Island Hopper Vacations' 3-Night Close Encounter Package including return flights, accommodation, meals, tours, and more.