Mauke
Unspoilt and Undiscovered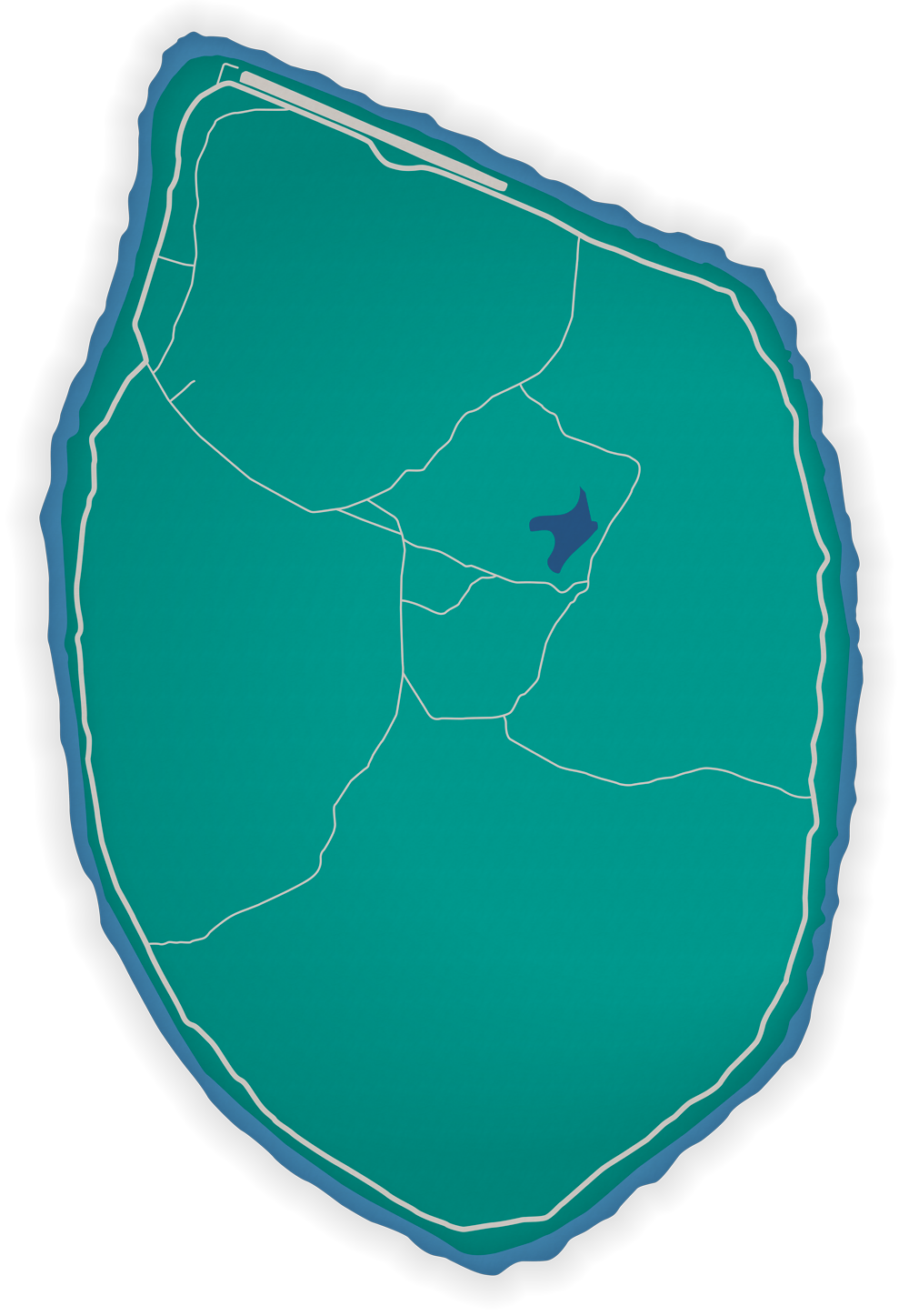 According to legend, Mauke was originally named Akatokamanava – 'the place where my heart rested' – by the Chief Uke after a long voyage from Avaiki. A fittingly romantic name for the beautiful island. The name 'Mauke' was used by later generations - it literally translates to 'Land of Uke'
Peace reigns supreme on this tiny island, cycling lazily around the coral roads curving gently through coconut palms and hard-wood trees. Every so often a small sandy beach emerges bordered by coral rocks. It's the perfect place to de-stress and unwind with fruit and drinking coconuts picked fresh for you. This island's way of life will leave you feeling replenished and revitalised. With a small community of 290, the people are some of the warmest and friendliest in the South Pacific. From the moment you step off the plane you are welcomed as one of their own.
Getting to Mauke
Experience the tranquil beauty and remoteness of Mauke with Air Rarotonga, just 1.5 hours from Rarotonga. With regular flights to Mauke and a fantastic excursion package that includes accommodation and experiences, it's never been easier to book.
Discover Mauke
Mauke is one of the three close islands of Nga-Pu-Toru. Extraordinarily pretty, Mauke is a garden island, abundant with flowers that grow wild and a place where locals take enormous pride in their home gardens. Discover more about one of the best kept secrets in the Cook Islands.
Top 5 Things to Do on Mauke
Take a dip in one of Mauke's refreshing and popular freshwater caves, or listen to the harmonious acapella singing coming from Kimiangatau Church - plus more! Here are 5 of our favourite things you can do on Mauke.
Take a 360˚ Virtual Tour of Mauke
Explore Mauke like never before. Interactive technology and hotspots allow you to see the Cook Islands from anywhere around the world. Switch easily between places of interest and landmarks on Mauke. It's the perfect virtual escape to feel like you're almost here with us.
Mauke Accommodation
Sleep well and wake up to birdsong in a peaceful bungalow or cottage of your choice.
Book a 2-Night Close Encounter Package
Explore Mauke with Island Hopper Vacations' 2-Night Close Encounter Package including return flights, accommodation, meals, and an island tour.