RAROTONGA IS LIKE "ONE BIG RESORT"
"IT'S JUST 32 KMS AROUND RAROTONGA. GETTING ANYWHERE TAKES NO TIME"
The beating heart of our little paradise will capture yours. Rarotonga, the hub of the Cook Islands, has so much to see and do, yet remains unspoilt. No traffic lights, no McDonald's and no building taller than a coconut tree.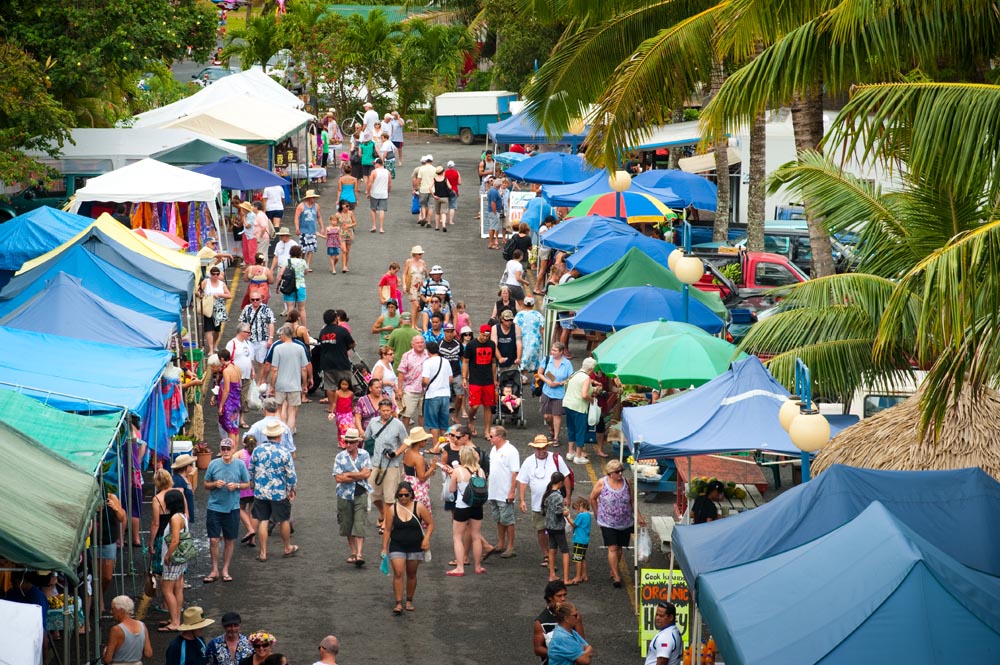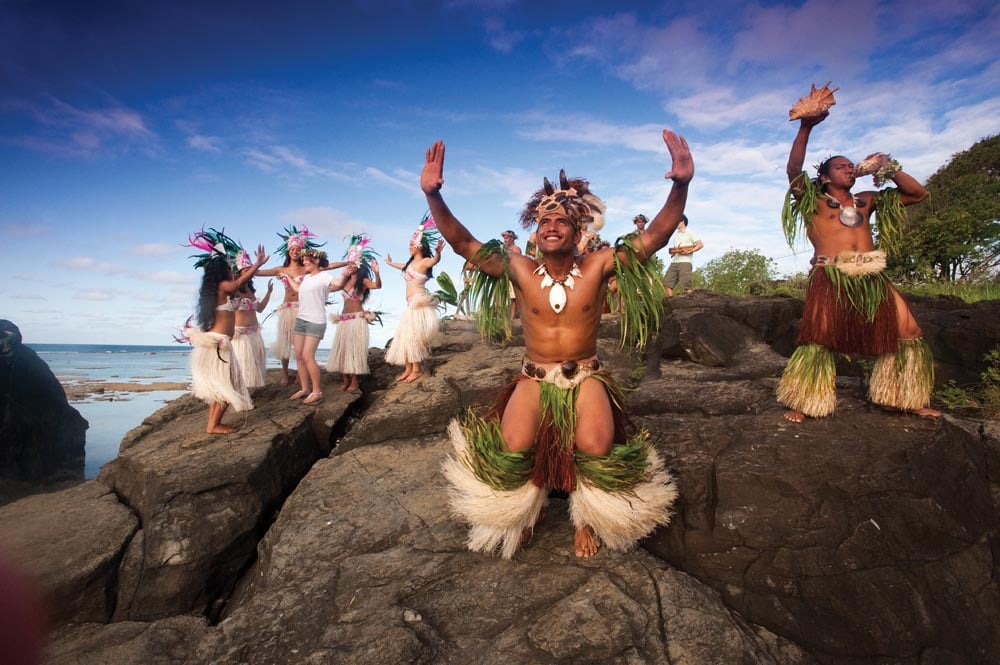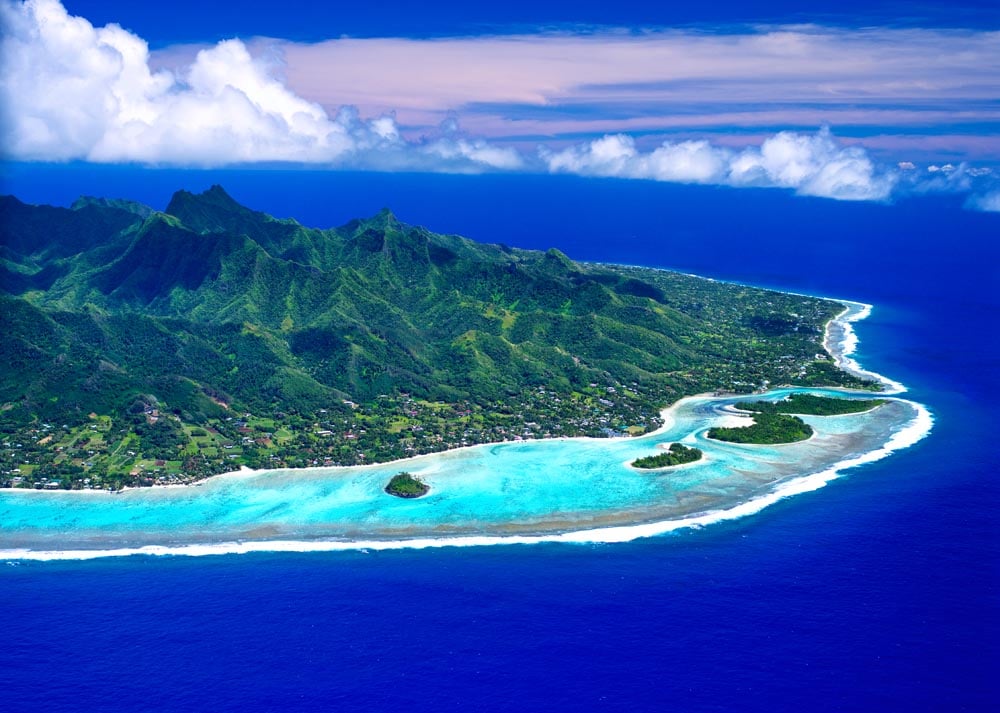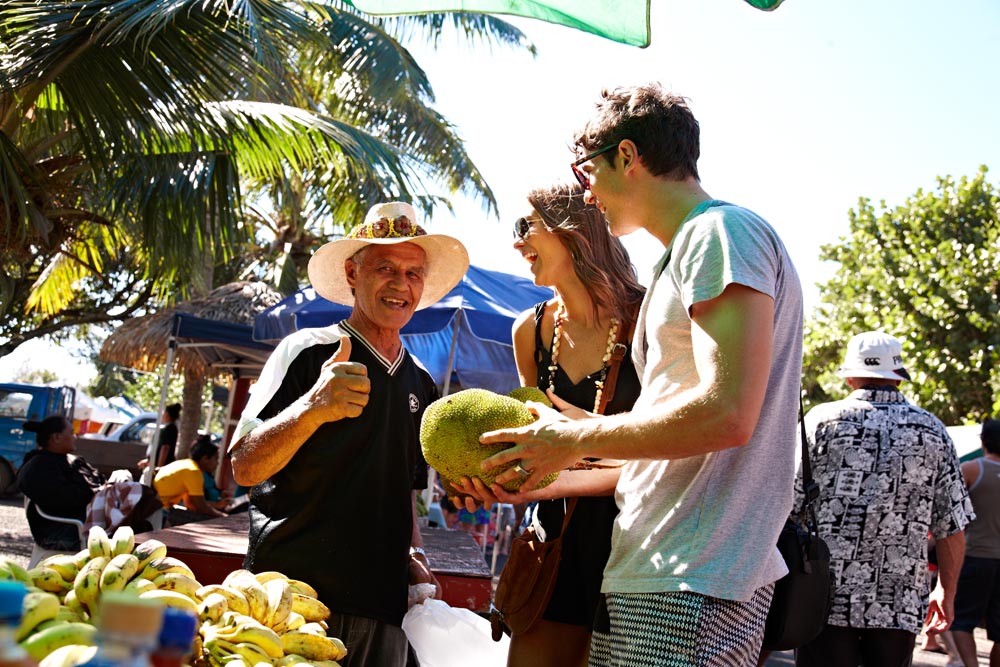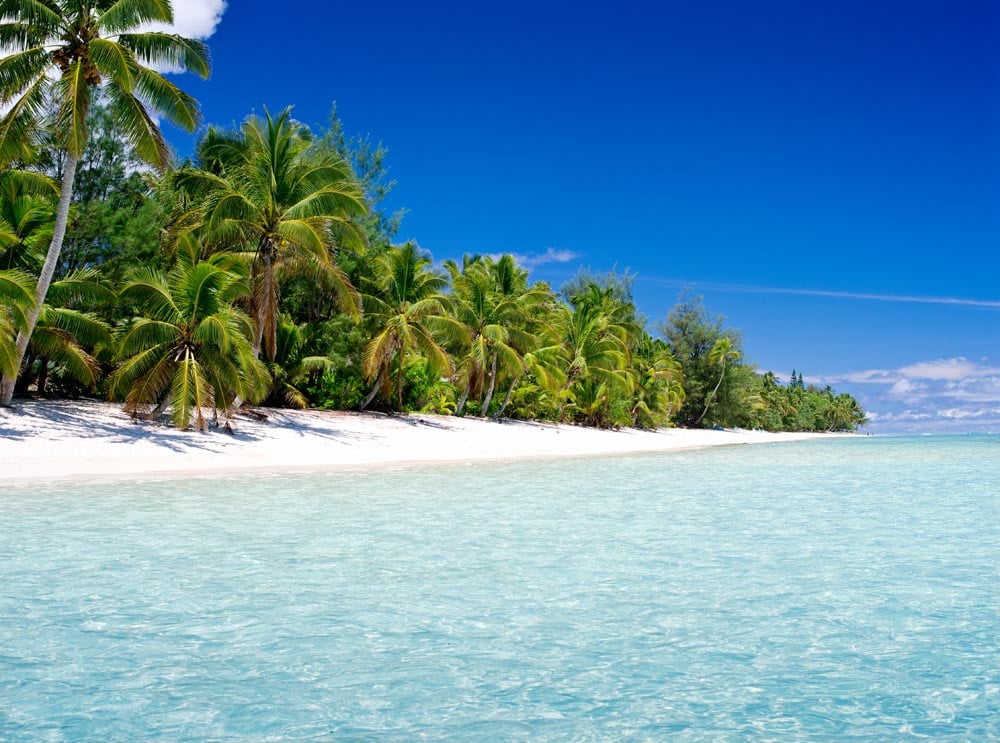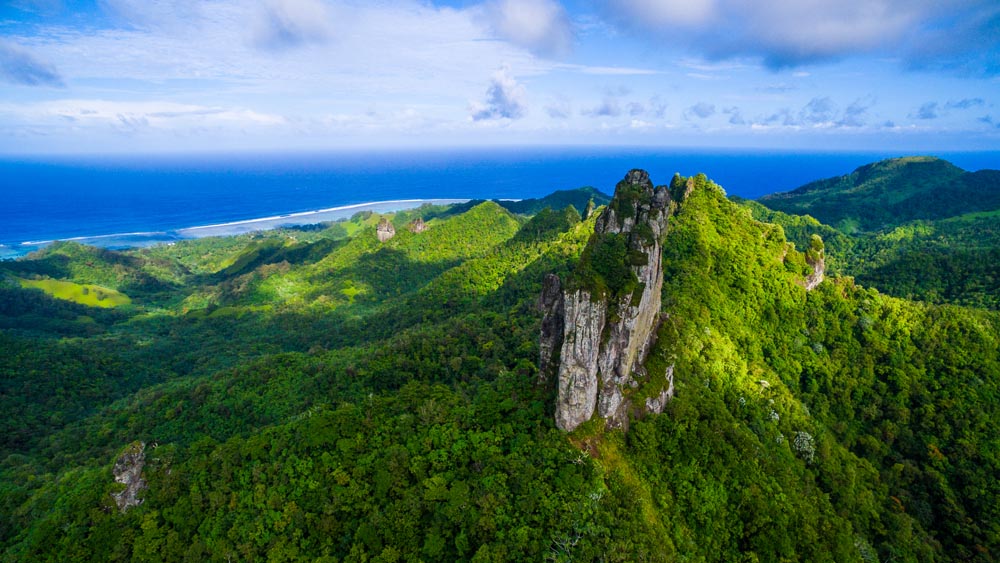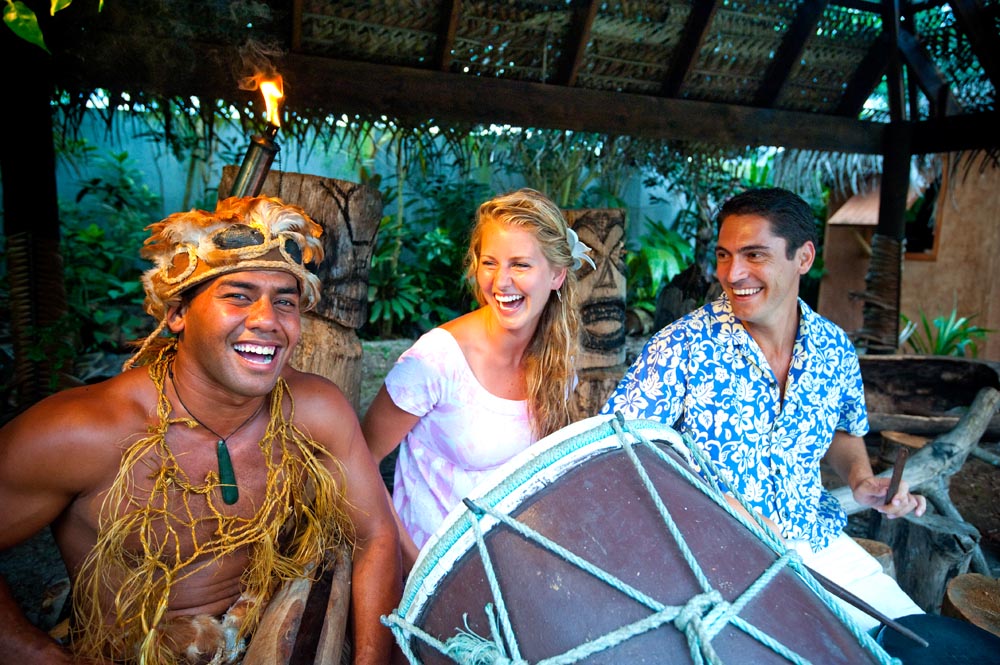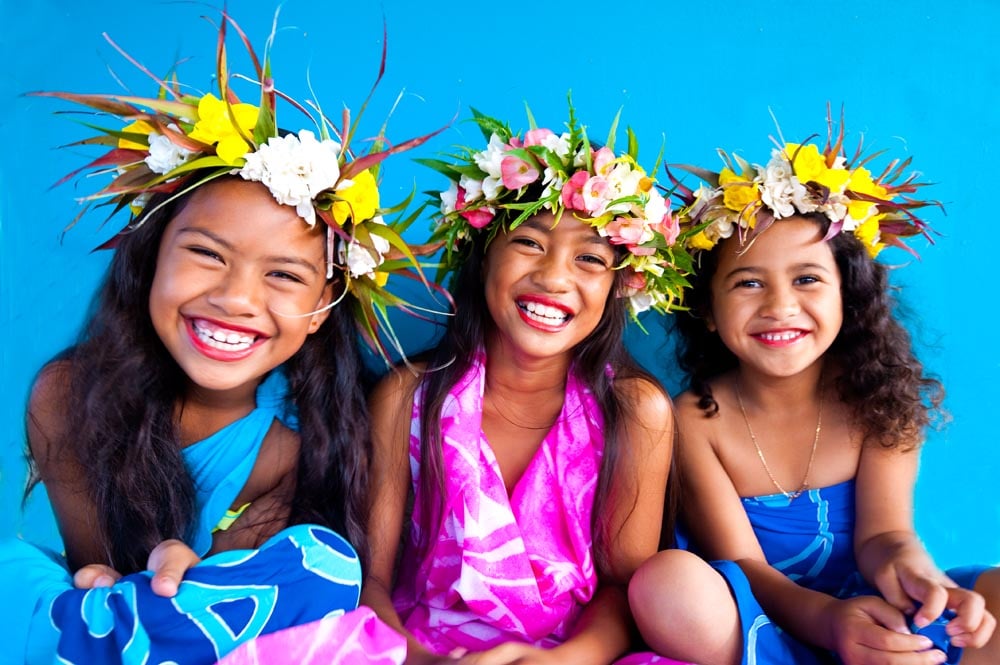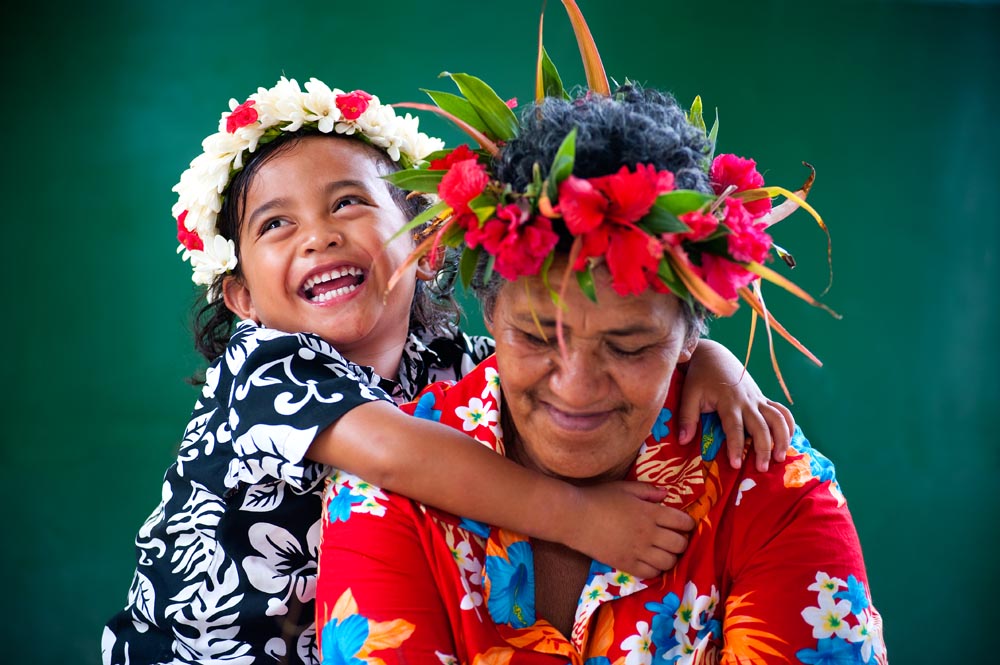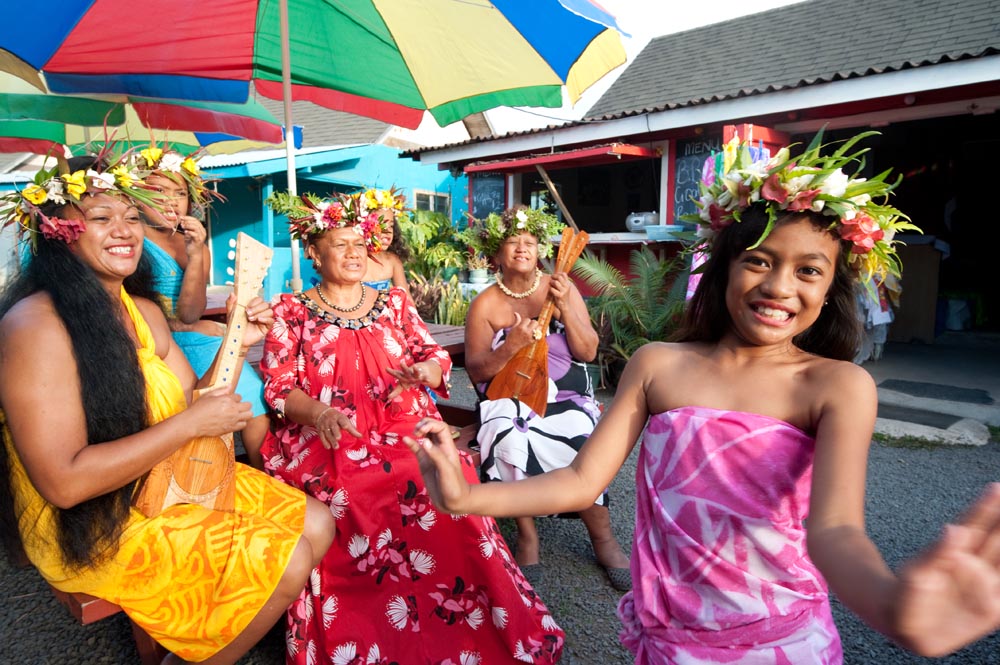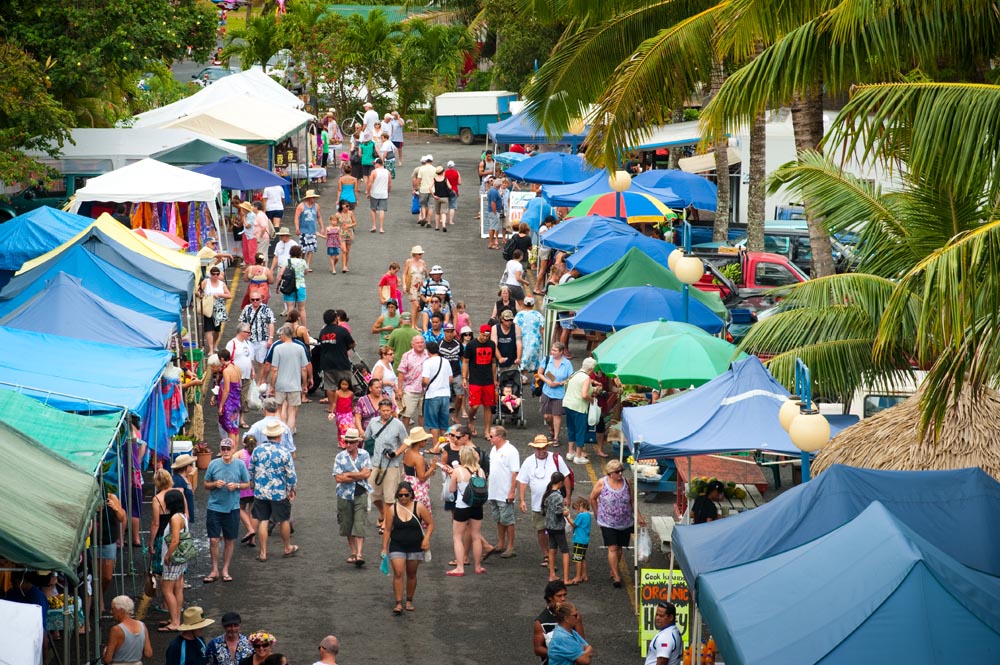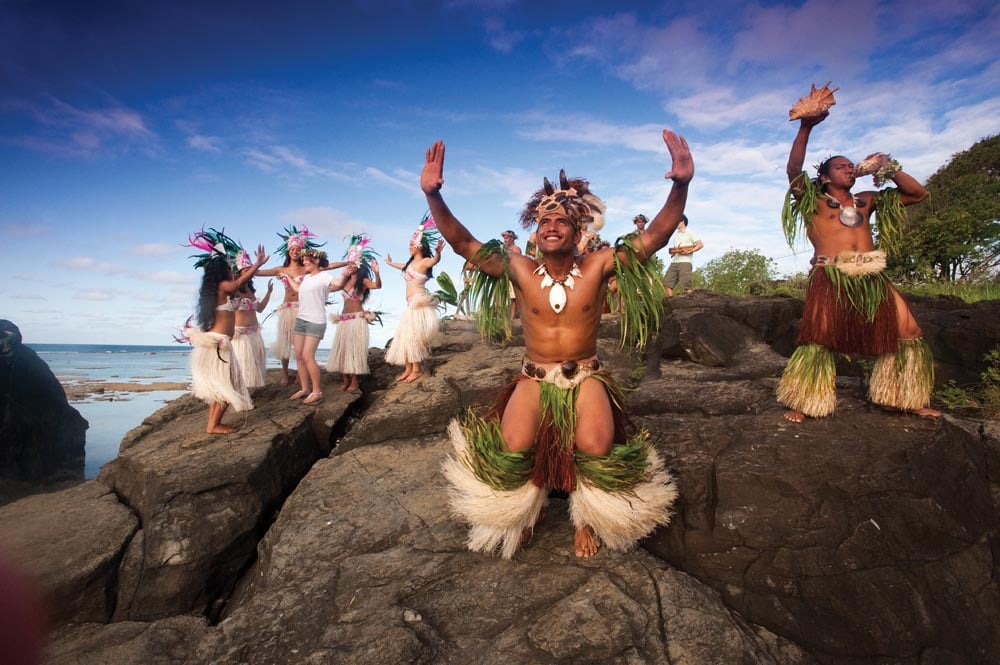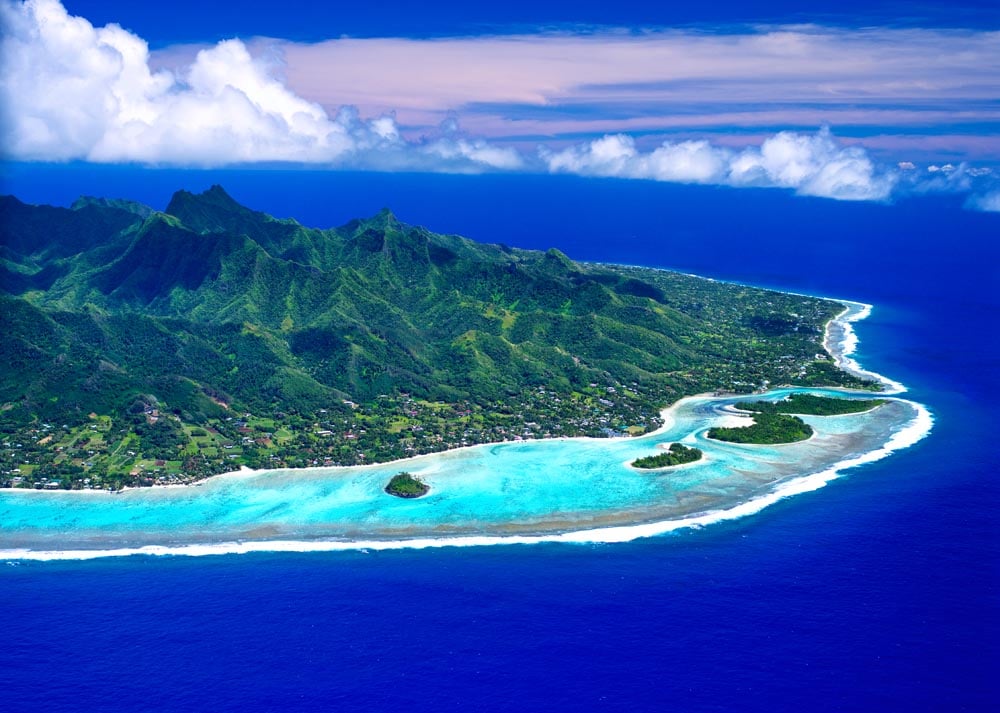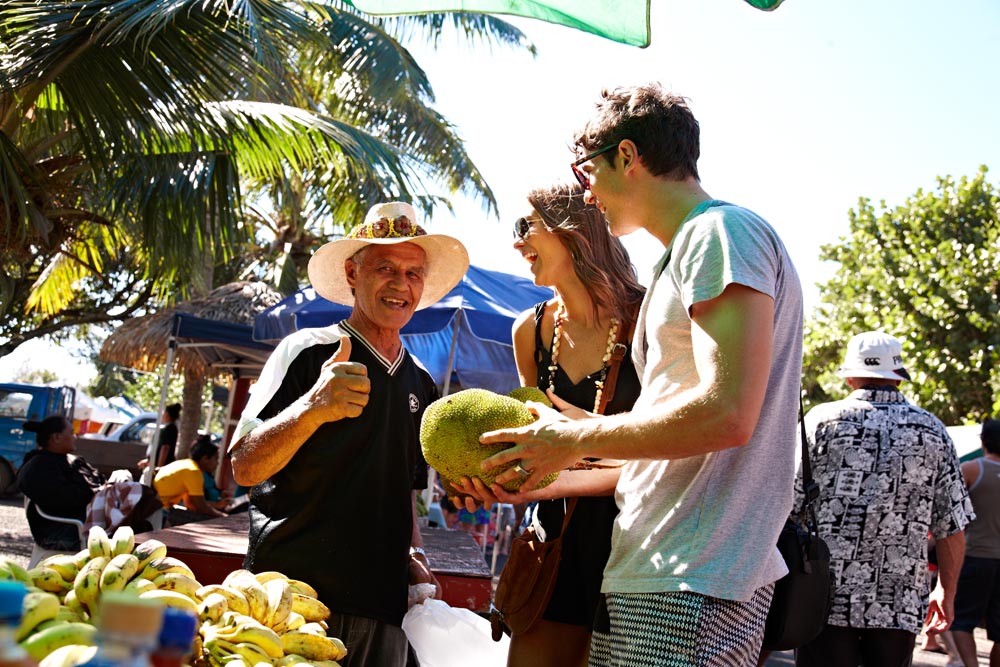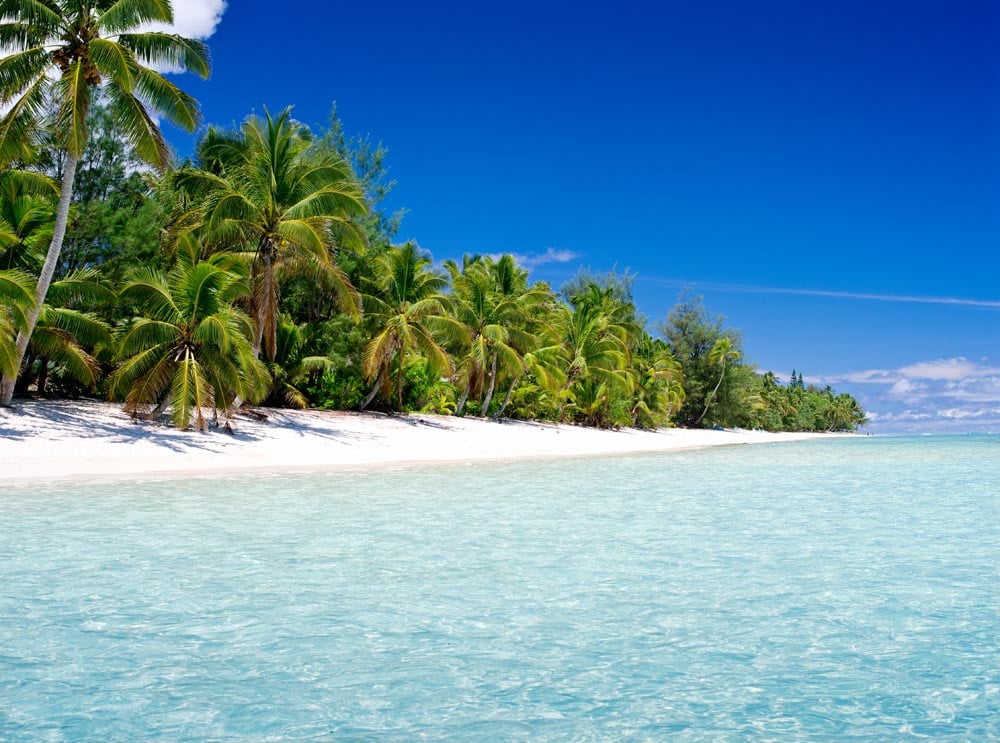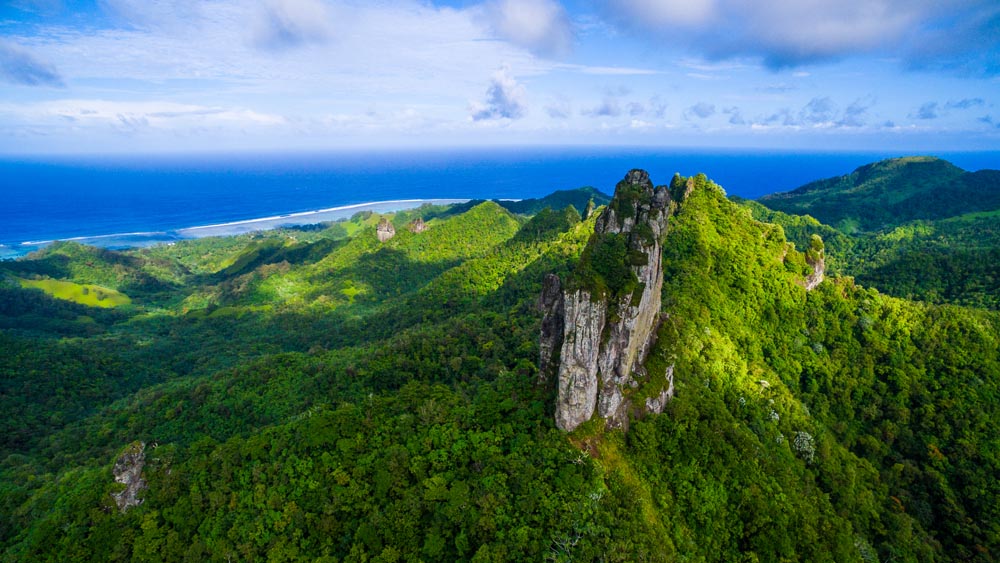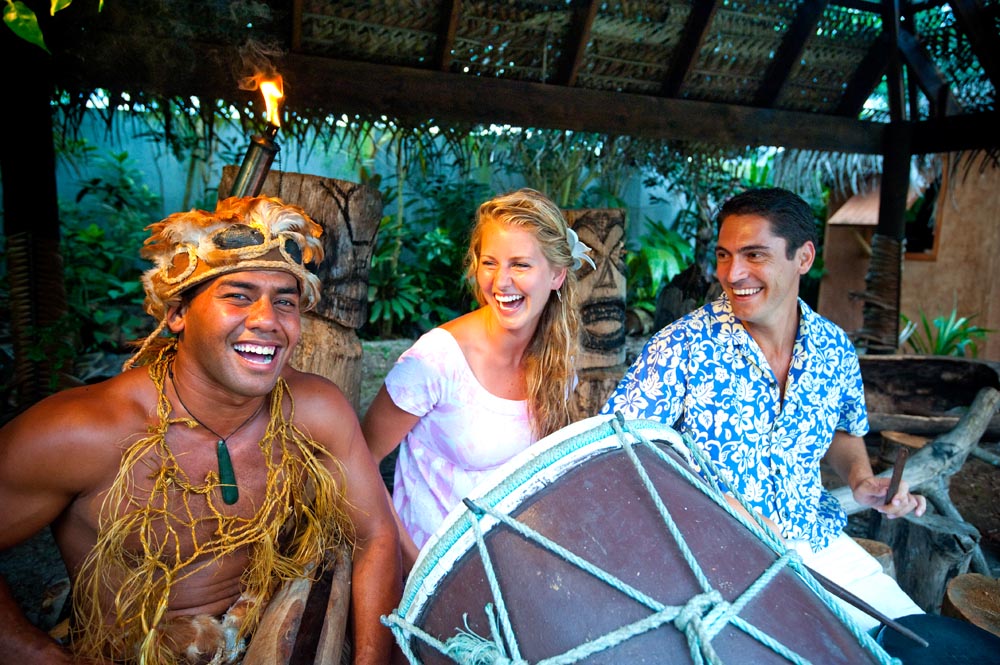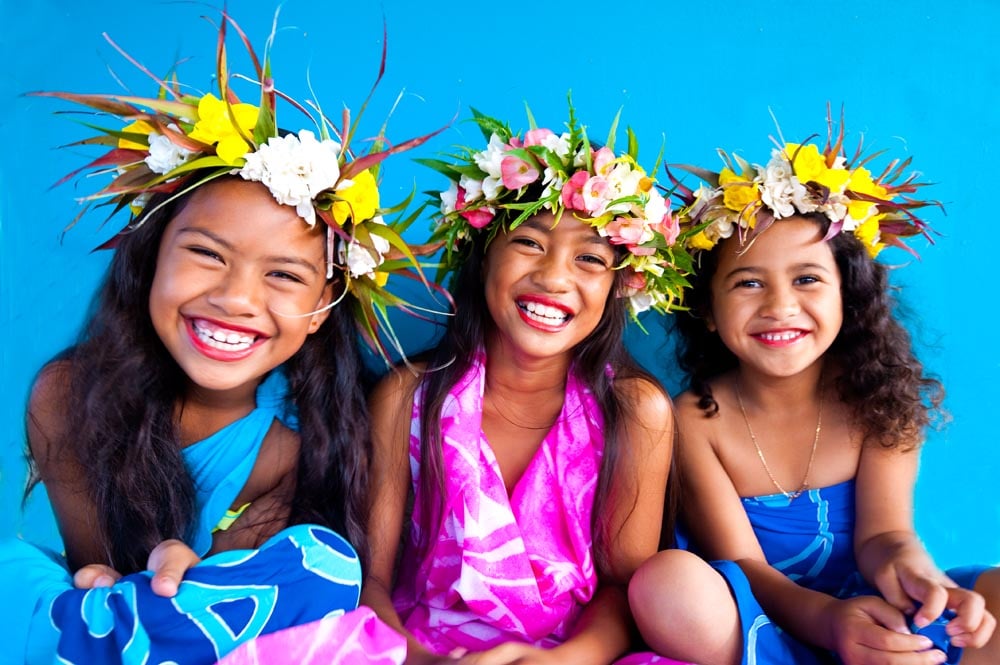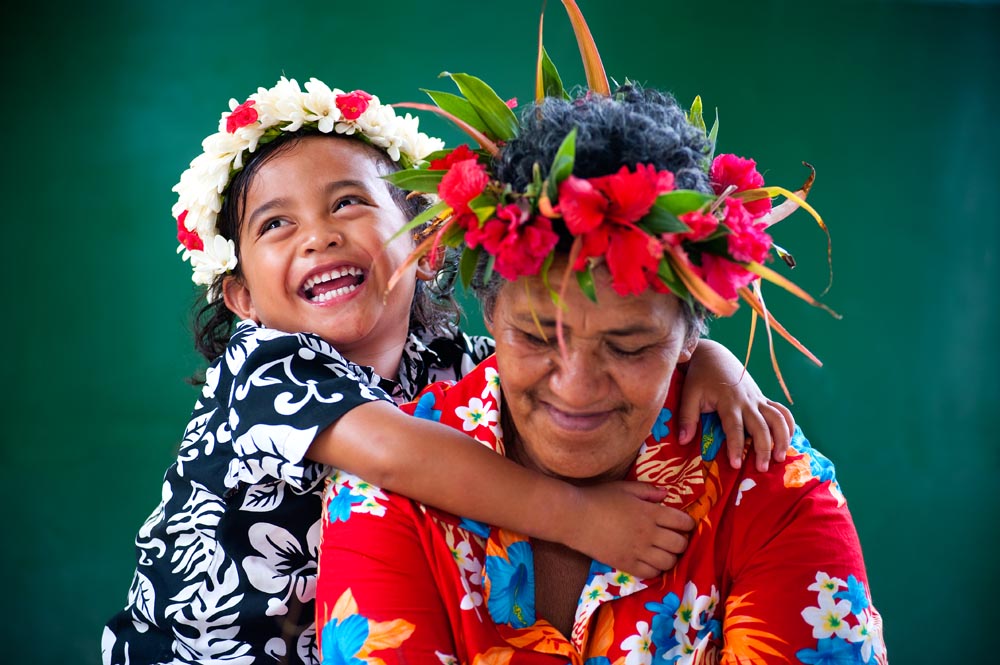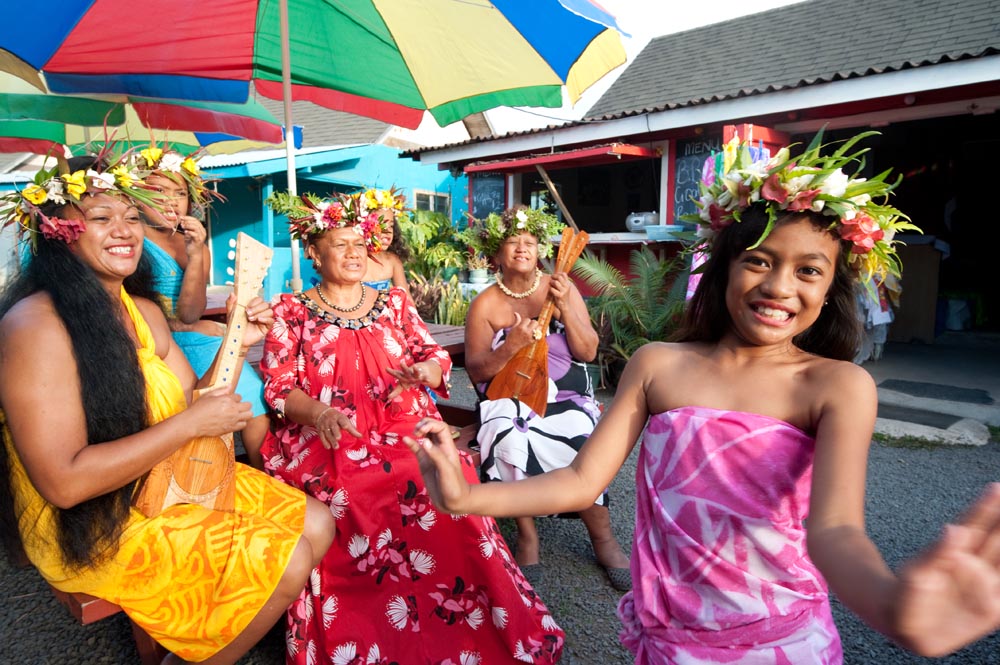 The warmth of the tropical sun envelops you, the scent of frangipani washes over you, the most pressing decision that you face, should you climb the summit of the islands majestic volcanic peak or explore the crystal clear turquoise waters and swim with schools of tropical fish. Either way you know you'll enjoy your day in this tropical paradise we call Rarotonga.
Getting around
Rarotonga is just like one big resort with endless adventures and excitement just waiting to be explored. With so much on offer you'll be excited to learn that getting around our beautiful island is as easy as hopping on board a bus travelling in either a clockwise or anti-clockwise direction. Or you can hire a rental car or jump on the back of a scooter like us and enjoy the wind on your face as you cruise around our island enjoying both beauty and adventure on tap. It takes just 45 minutes to get around the whole Island, so you'll never feel like you're stuck in the same spot. Learn more about transportation in Rarotonga.
Food glorious Food
On Rarotonga, we have over 100 cafés and restaurants to choose from, with many being located within walking distance from your accommodation. With options ranging from the best burgers you've ever tried at great family friendly restaurants to fine dining with a Polynesian twist, you'll always be spoilt for choice.
Explore dining and nightlife in Rarotonga.
Endless adventures by day and night
Feel the rush of endorphins as you conquer the peak of our volcanic cone on a guided tour with Pa. Give kite surfing a go or learn to scuba dive in our warm waters. Take the family to one of our famous cultural villages, or just wander from the sandy white beach to the pool while the kids enjoy an intense day of crab racing and friend making at the kids club. From activities packed with adrenalin, to the more sedate such as kayaking or stand up paddle boarding in the calm lagoon, through to the perfect island massage, we can help you enjoy your perfect day in paradise.
But in Rarotonga the fun doesn't stop when the sun goes down as we boast the best nightlife of all the islands in the South Pacific. Open-air bars with cool island vibes provide spectacular vistas and the opportunity to mix with us friendly locals. And if you're not quite ready to call it a night head to one of our pumping nightclubs, or join a nightlife party bus tour for a truly memorable evening. Above all our nightlife is exciting, exotic but extremely safe and it's something we'd love you to experience while you're staying with us.
Discover things to do in Rarotonga.
Culture
If it's culture you're searching for then don't miss the opportunity to head to a cultural show and be enchanted by our local cultural groups, dancing with fire to the fast rhythm beaten out on a wooden drum. Head to our buzzing Punanga Nui markets and experience beautiful Rarotongan craft, pick up a stunning Tivaevae (brightly coloured hand made quilt) or an exquisite black pearl. Or join with us at church on Sunday as we lift our voices in harmonious song.
Learn more about Cook Islands culture.
Accommodation
You'll be blown away by the different styles of accommodation on offer. If you're travelling with a group of friends and are looking to self-cater consider hiring a beach house, or perhaps you prefer to envisage yourself lying beside a private pool, then the intimacy offered by a luxurious villa stay is the place for you. For those of you searching for fun and adventure we have plenty of backpackers, or if you're travelling with a young family and appreciate the ease of restaurants, room service and a kids club then we also have the ideal full service resorts for you. In Rarotonga, no matter what type of accommodation you're looking for we've got the perfect place for you.
Explore accommodation in Rarotonga.
Avarua - The Hub
Through the bright little waterfront township of Avarua, colourful pareu (sarong), dresses and T-shirts flutter in the breeze as locals go about their business in their laid back manner. This clean, tidy town has much to offer in terms of gifts, souvenirs, cafes, bars and restaurants. Up-market or inexpensive, Avarua can meet every budget. Be sure to drop in at one of the local black pearl jewellery outlets – you'll appreciate the quality, price range and variety of exquisite designs.
At the western end of Avarua, Punanga Nui Market, the biggest in the country really comes to life on a Saturday. In the morning it's a colourful, lively hub of activity full of music and laughter. Stalls selling locally made food, fresh organic produce, arts and crafts, clothing and a wide range of souvenirs are an experience not to be missed.
Visitors should also look for craftwork from the islands of Penrhyn, Manihiki and Mangaia and the vast array of pareu (sarong) designs. The pareu is ideal holiday attire for the beach or relaxing … go local and wear one! The two metre lengths of colourful material can be worn by men and women in many different ties. Ask the stallholder to show you a couple of ideas for the beach.
Eager to try some local food? Look out for goat meat slow cooked in wild ginger and coconut cream, grilled flying fish caught that morning, or super tasty free range local chicken also slow cooked in fresh coconut cream – there are many choices. Sip on refreshing smoothies made from local fruit as you meander around the market soaking up the sights and sounds. Almost always there is a live band or dance team performing at the market rotunda, just to add to the relaxed atmosphere.
The Magic of Muri
Muri Beach is a two kilometre long white sandy beach. A leisurely stroll and along your way and to one side, the reef and four easily accessible tiny islets, known as motu, nestle invitingly in the lagoon – Ta'akoka, Koromiri, Oneroa and Motutapu. To the other side the lush hills and mountains are visible through trees which offer shady respite from the tropical sun.
There are also restaurants, bars and several places to hire water sports equipment. Marine life is abundant in the lagoons of Rarotonga, making for great snorkelling, or lessons can be booked with all scuba-diving operators.
On Saturdays the Rarotonga Sailing Club (operating from Sails Restaurant) has lagoon races and welcomes visitors. Sunday to Friday lagoon cruises on glass bottom boats operate in Muri lagoon. Offering snorkelling, barbeque lunches and great entertainment from the crew, they're a fun filled day out. Muri lagoon is also the best location for windsurfing and kitesurfing, while kayaking is possible just about everywhere around Rarotonga. Windsurfers, kayaks, kitesurfing and standup paddleboards can be hired from water sports outlets and most hotels located on the foreshore around the island.