The Cook Islands lies halfway between New Zealand and Hawaii, boasting an idyllic climate, endless adventure, romance and pure relaxation. Getting here is easy with flights on Air New Zealand, Jetstar and Air Tahiti as well as domestic flights between the islands with our national carrier Air Rarotonga.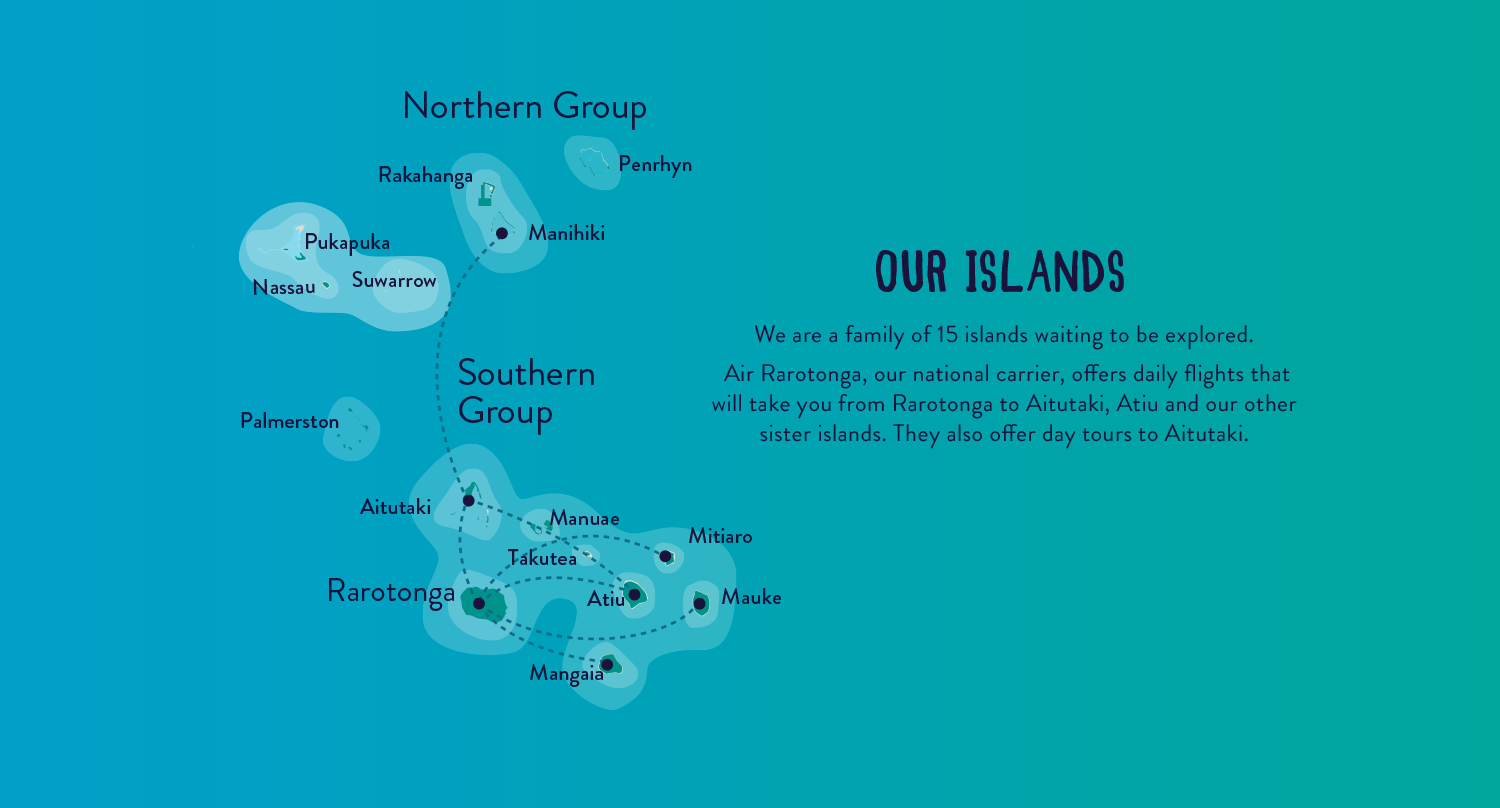 It's the accessibility and ease of everything that makes Rarotonga so different from other South Pacific island destinations.
Just 32 km in circumference, you can drive around the island in 45 minutes. With a wide range of scenery, activities, accommodation, restaurants and cafes, no matter where you are or what you want to do, the whole island is your playground.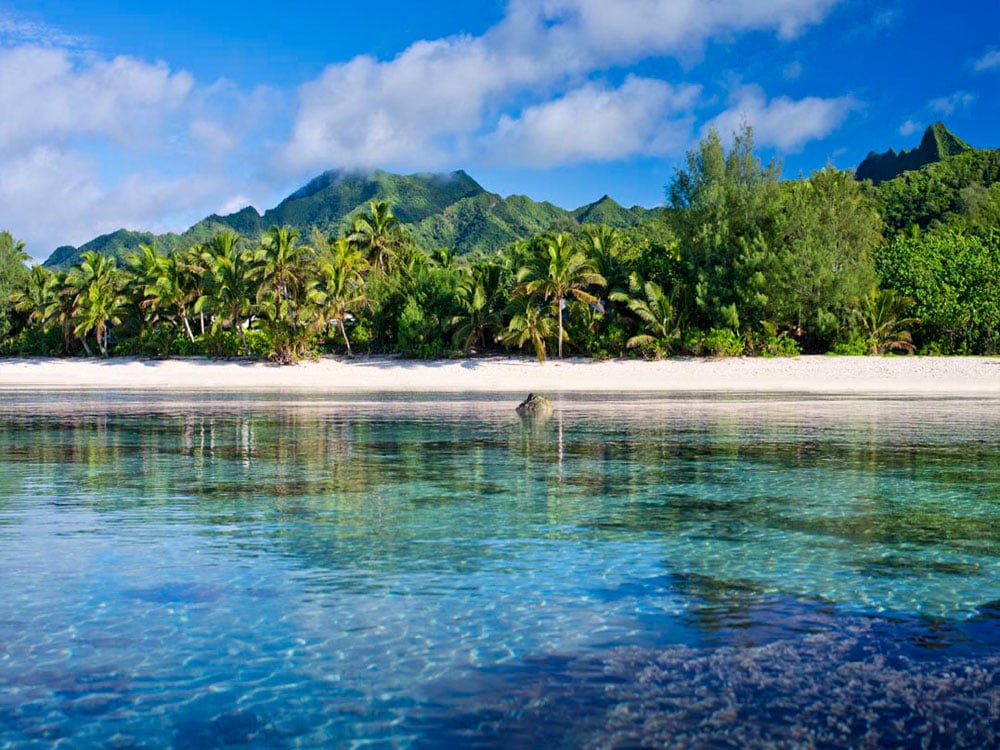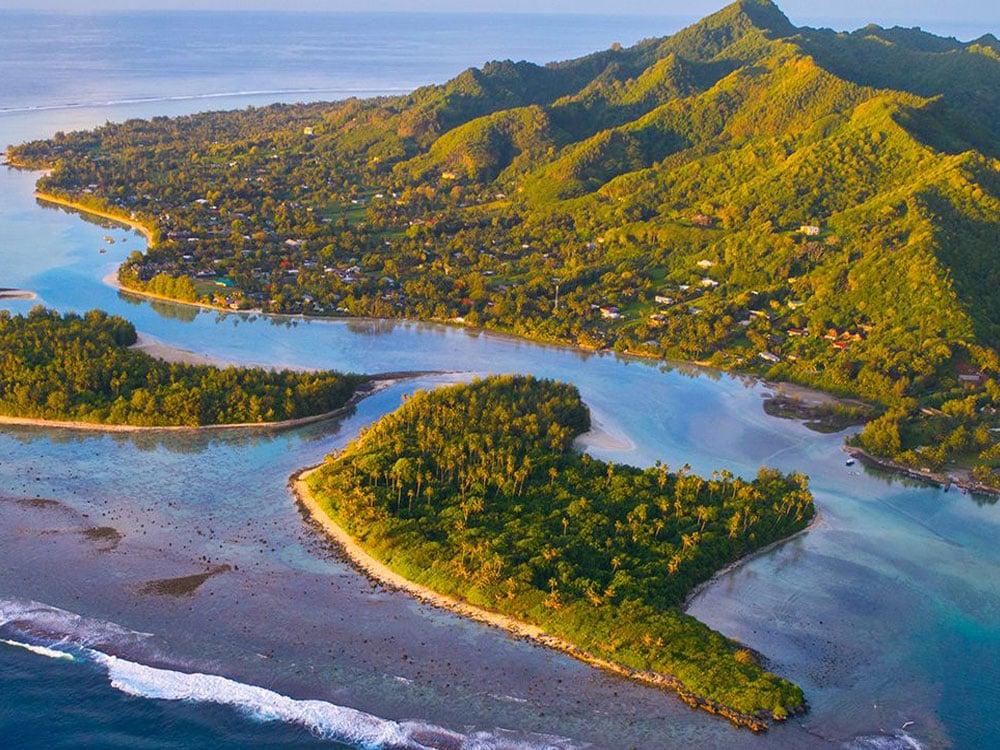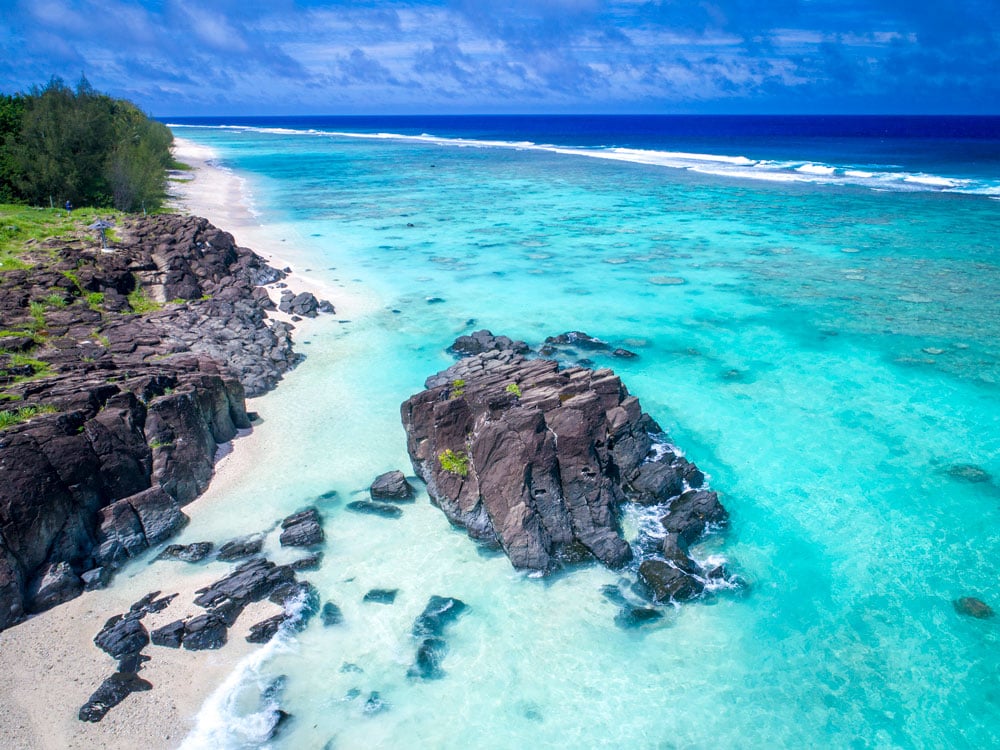 Only a 50-minute flight north of Rarotonga, Aitutaki is spectacularly beautiful, with a triangular-shaped reef surrounding a bright turquoise lagoon containing 15 small motus (islets). The crystal-clear water is home to an array of tropical fish and its pristine white-sand beaches are private and secluded. Tony Wheeler, founder of Lonely Planet, has said Aitutaki boasts, "the world's most beautiful lagoon."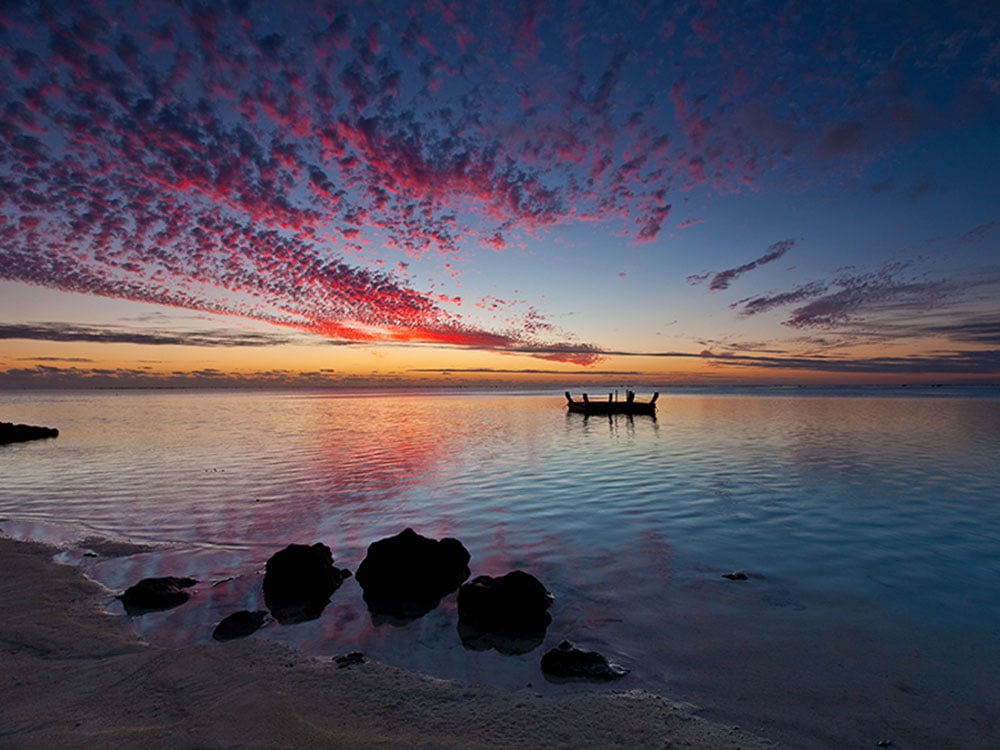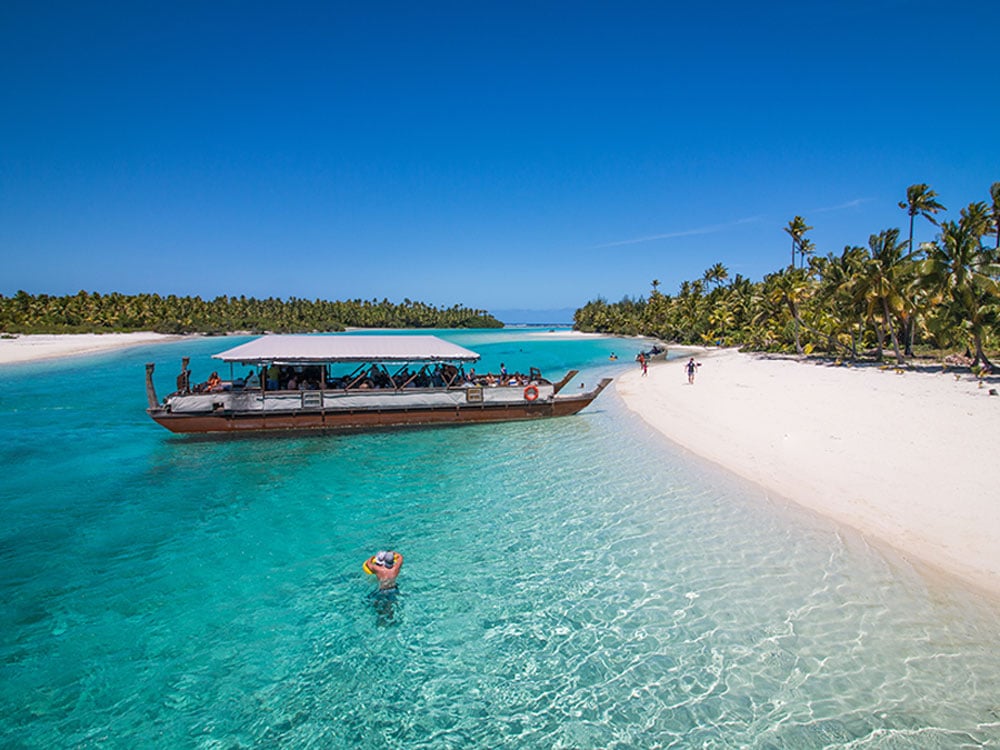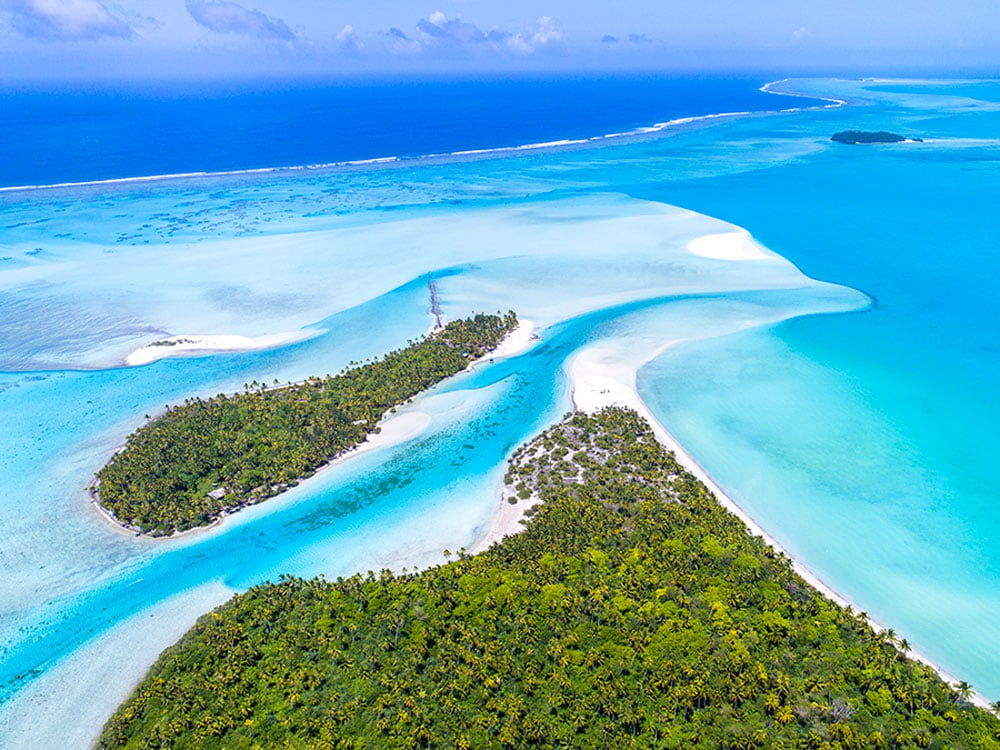 For the truly adventurous in spirit, our undeveloped sister islands have a remote, unspoiled appeal for the explorer in all of us. After Rarotonga and Aitutaki, seven sister islands make up the rest of the Southern Group and six more islands lie to the north. Some are accessible by local flights, all are accessible by boat occasionally. Off the beaten track, and spread over 700,000 square miles of the South Pacific Ocean, their uniqueness and timelessness are their own reward.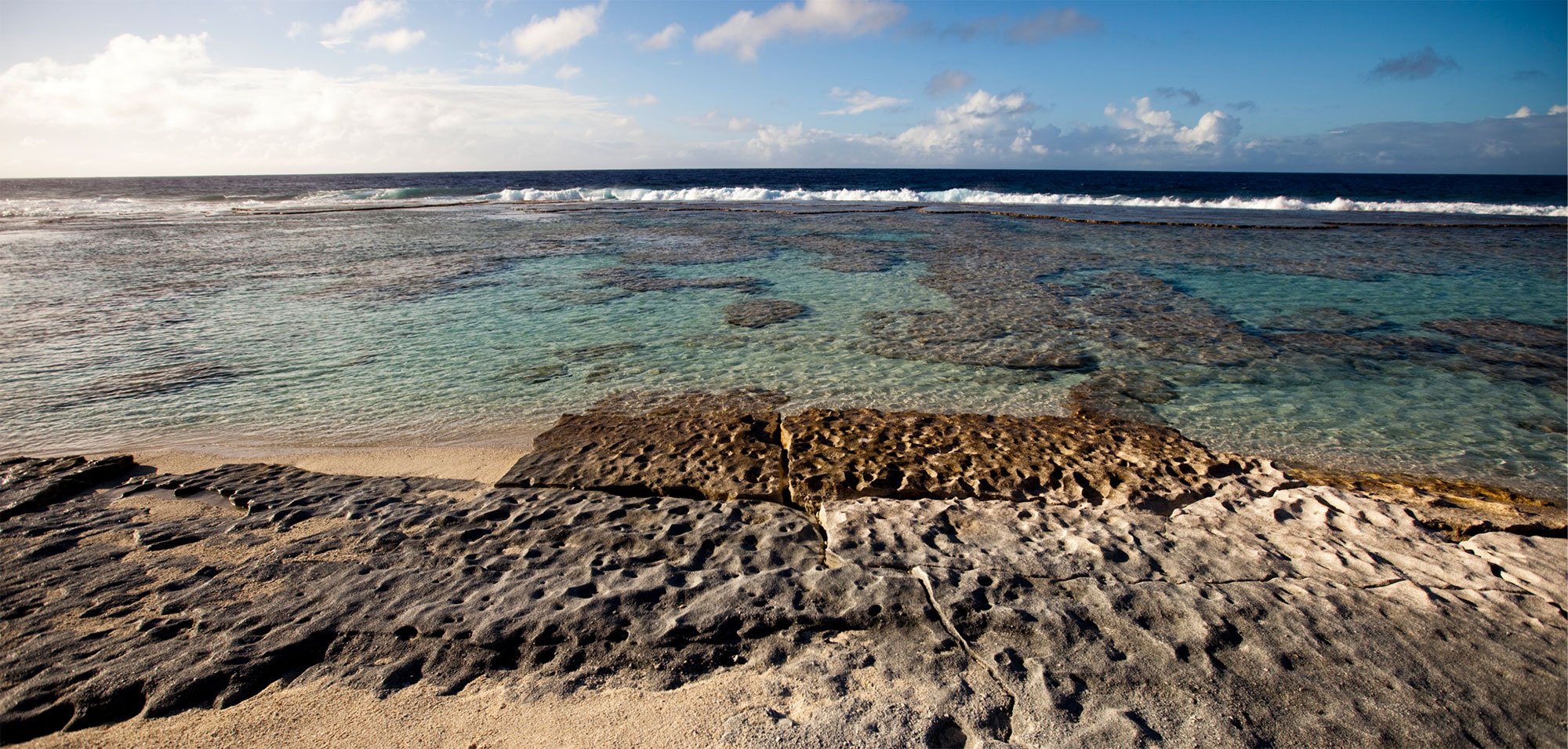 Atiu
There are a few places left in the world like Atiu, an island over 8 million years old - ancient, remote, and lush with dense rainforests and coastal bush. Known as the land of birds, Atiu is about half the size of Rarotonga. Villages are in the central plateau where soil is rich, and some of the best coffee in the Pacific Rim is organically grown.
Mangaia
Mangaia is traditionally known as 'Auau enua'. Geologists have estimated the island at over 18 million years old, making it the oldest island in the entire Pacific. Mangaia is the second largest and southernmost island of the Cooks. This island is made up of raised limestone coral, peppered with numerous caves that stretch into giant underground caverns.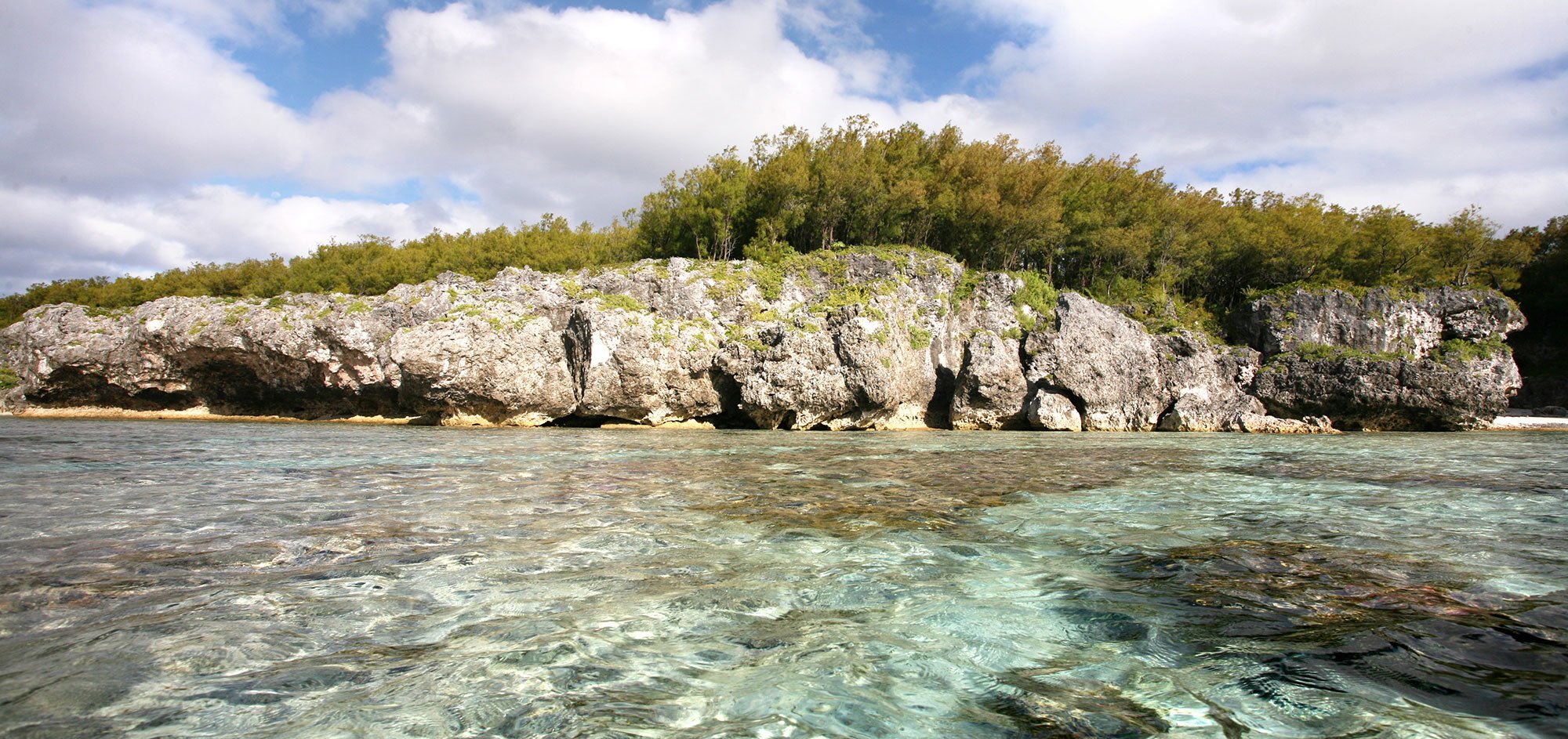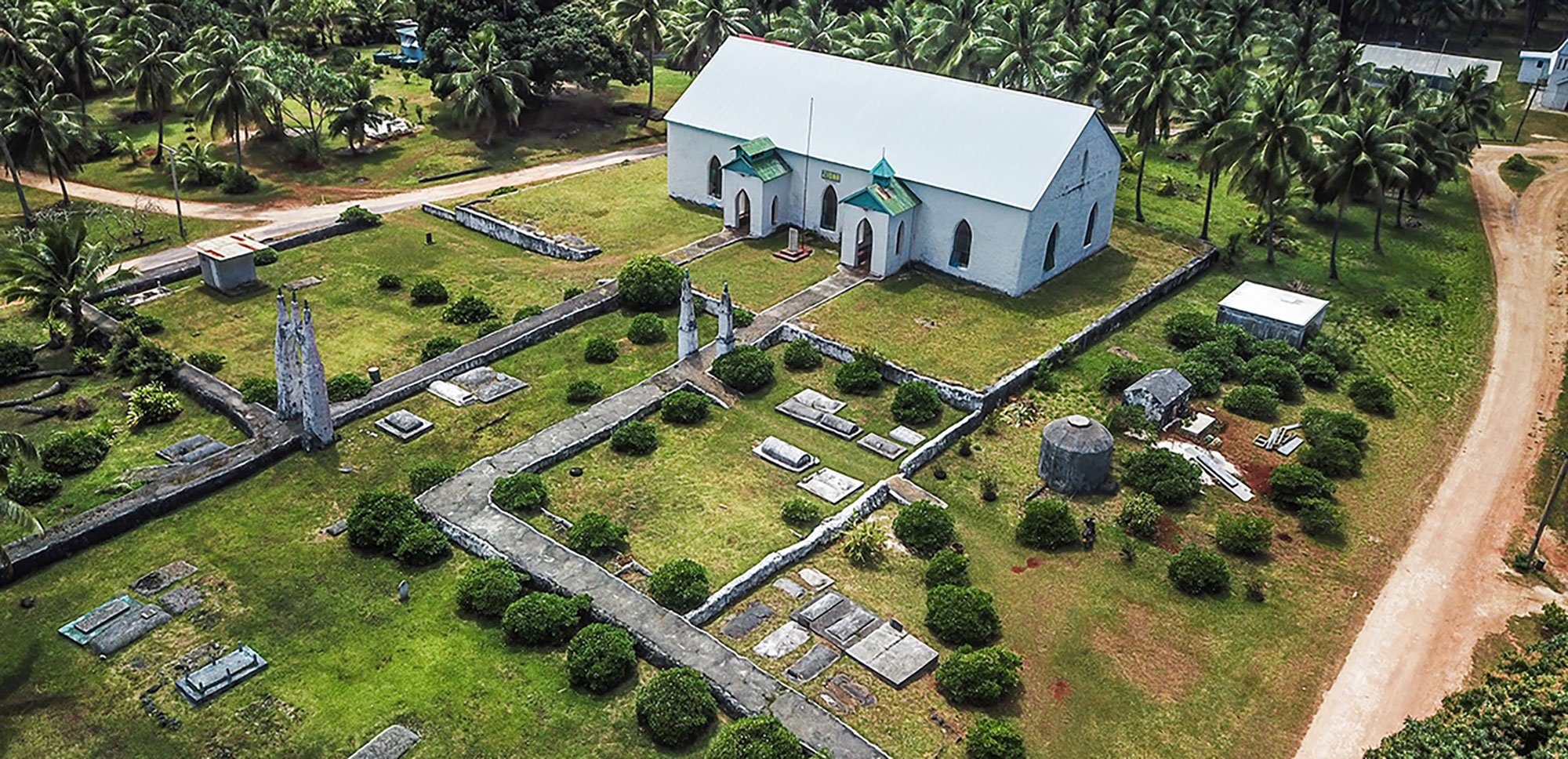 Mauke
The traditional name for Mauke is Akatokamanava which translates to "where my heart rests." It's a fitting name for this little garden of Eden, as many visitors find the island takes hold of their heart on arrival. Often described as the garden island of the Cook Islands, it is hugged by a close reef, where locals are often seen catching fish for their evening dinner.
Mitiaro
Does sleeping under a kikau thatched roof with the sound of the waves rolling in seem like the ultimate island escape? Also known as Nukuroa, Mitiaro is one of the most beautiful, yet remote islands in the Pacific. Mitiaro has a distinctive history, plus the unique appeal of some of the most stunning subterranean limestone pools and caves in Polynesia.