9 Things You Didn't Know About the Cook Islands
14th May 2019
By
Avril Treasure, TravelZoo
Photography By
variety of sources
You may already know that the Cook Islands are a tropical oasis in the South Pacific, a Polynesian archipelago made up of 15 specks in the ocean. And you may have heard that it's an accessible six-hour flight from Australia. But here are nine other things that you may not know about the Cook Islands (and all the reasons why it should be your next holiday destination).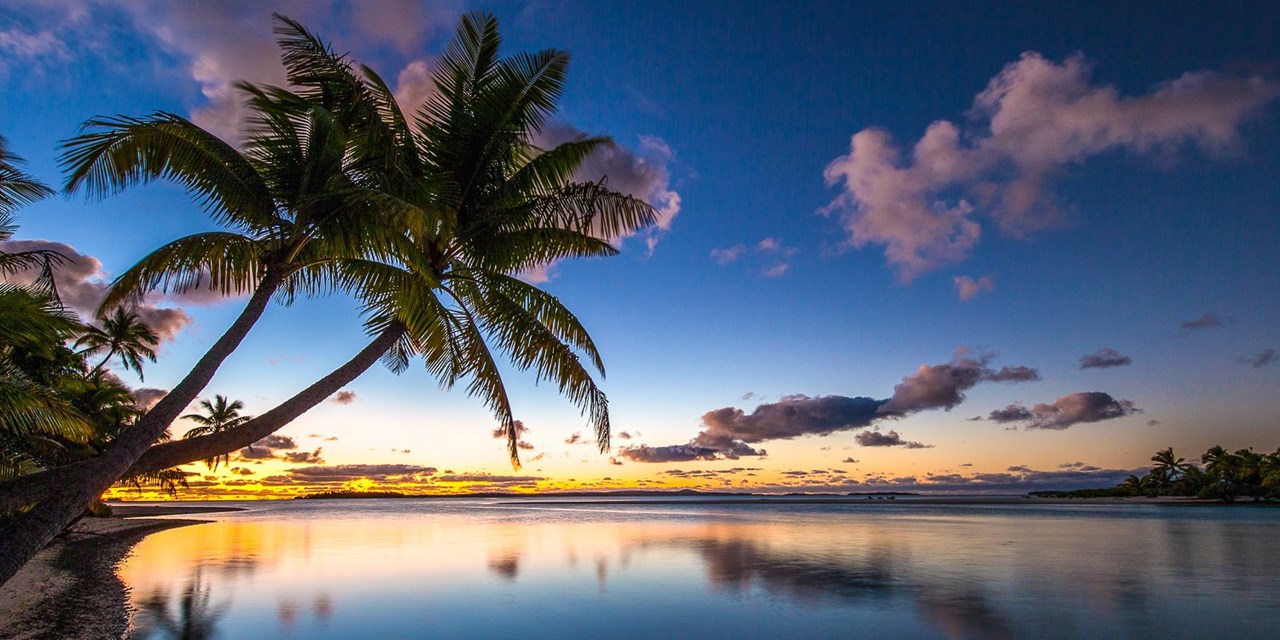 A typical day during your holiday in the Cook Islands may look like this:
You awake to the gentle sound of the lapping waves on the lagoon, the warm sunshine lighting up your bungalow. Armed with a snorkel and a swim suit, with the white sand crunching between your toes, you dive into the clear waters and swim amongst a colourful array of tropical fish. By now you've worked up an appetite, so you devour local produce with an ice-cold local craft beer for lunch, underneath the swaying palms. In the afternoon, you retreat to the hammock with a good book and a pair of sunglasses to disguise your closed eyes if you drift off. Or, you opt to take a hike amongst the volcanic, Jurassic Park-like jungle. You finish the day with a local cultural show, with fire and dance and passion, and a sunset cocktail (or two) before retreating to bed, only to do it all over again tomorrow.
If the Cook Islands had a theme song, it would be Bob Marley's "Everything's Gonna Be Alright".
Because really, if you're lucky enough to travel there, that's how you'll end up feeling.
You may already know that the Cook Islands are a tropical oasis in the South Pacific, a Polynesian archipelago made up of 15 specks in the ocean. And you may have heard that it's an accessible six-hour flight from Australia. But here are nine other things that you may not know about the Cook Islands (and all the reasons why it should be your next holiday destination).
1. No building can be taller than a coconut tree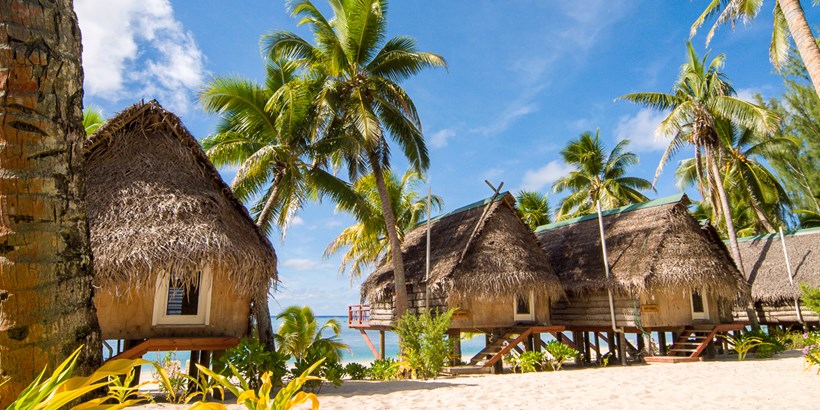 It's no secret that some other holiday destinations have been harshened by the westerner's touch; their peaceful beaches now flocked with tourists and their lush forests replaced by concrete high rises. But you won't find that in the Cook Islands — there's a government mandate that states that no building can be taller than a coconut tree. What's more, the nation is environmentally conscious, with designated conservation areas, and sustainable farming of black pearls.
2. You can use the entire island as your resort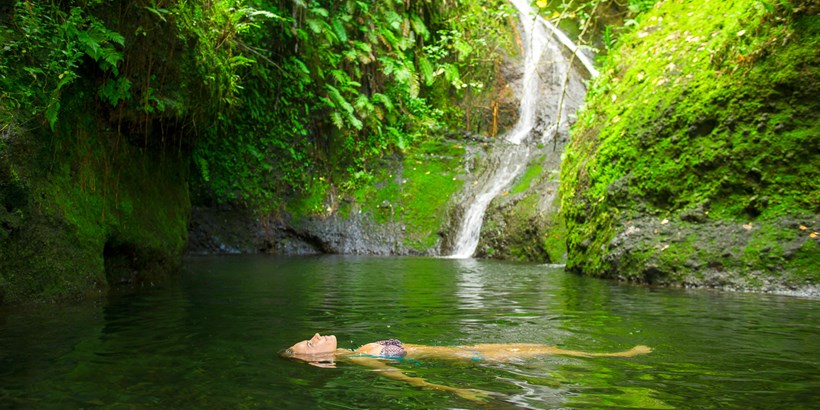 Rarotonga has a circumference of just 32 kilometres, meaning you can walk around the island in half a day. It has an intimate, laid back feel, and nothing is too much of a problem. Wake up in a bungalow and take a dip in the ocean. Enjoy a swim and snorkel in the lagoon, and have lunch at a nearby café. And at night, treat yourself to a 5-star dinner at Nautilus Resort Rarotonga in Muri Beach, and head out to one of the many bars – the island has a buzzing nightlife.
3. They brew a mighty fine craft beer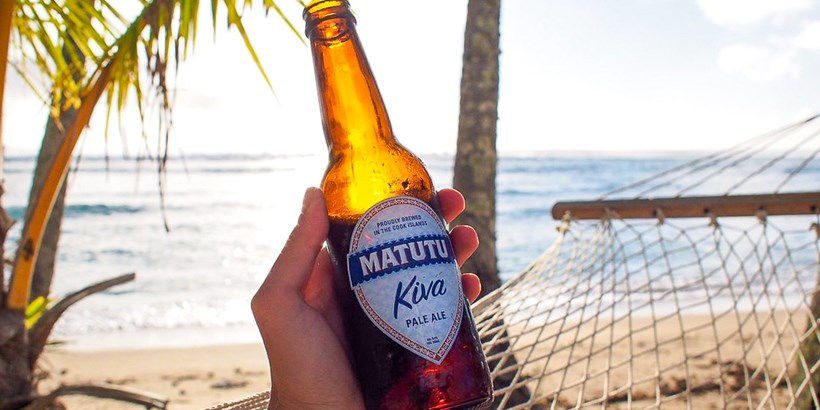 Of late, the craft beer movement has been making waves around the world, so it's little wonder that it's made its way to Rarotonga, with Matutu Brewery producing the thirst-quenching drink. A visit to the brewery, which is family owned and operated, is well worth your time, and you'll find the golden liquid in all cafes, bars and restaurants. There are three options – a lager, a pale ale and a new draught. Rarotonga Brewery is also must-visit brewery experience featuring the popular Cook Islands Lager.
Traditionally, bush beer was brewed on the islands from oranges, bananas, paw paws and hops, however, today the practice is only available on the island of Atiu in the Cook Islands.
4. The Cook Islands have some of the world's best snorkelling and waters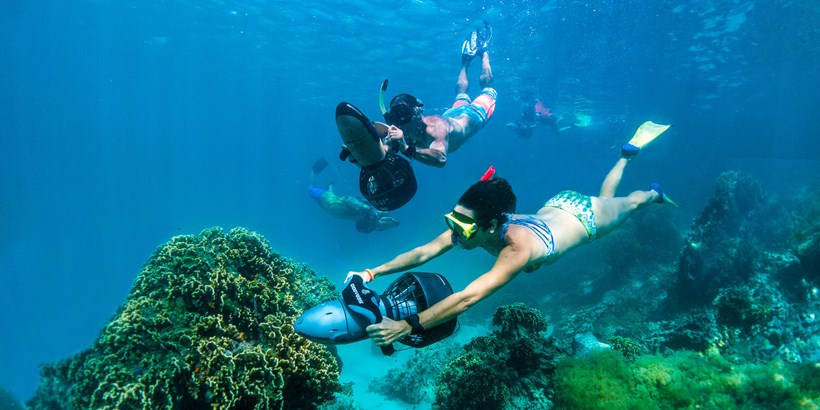 It's not an exaggeration to say that you may well spend half your time on holiday in the surrounding waters of the islands, either submerged under the surface or cruising above on top by boat or kayak. Rarotonga, the largest and most populous of the islands, is surrounded by a lagoon, fringed with coral reefs with calm waters to snorkel and scuba dive (the majority of the spots are accessible from the beach). On a good day, you can expect visibility of up to 60 metres. Leave the wetsuit at home and enjoy year-long tropical temperatures, with the water ranging from 24 to 28 degrees.
But it's the vivid blue waters of neighbouring island Aitutaki that really will take your breath away – it's often dubbed the world's best lagoon. Just a 50-minute flight from Rarotonga, the second-most visited island is famed for its white sand and waters. One of the best ways to explore Aitutaki's lagoon is on a day trip on board a traditional vaka, or boat. And for your stay, we recommend the casual luxury of Tamanu Beach Resort Aitutaki.
5. There are no traffic lights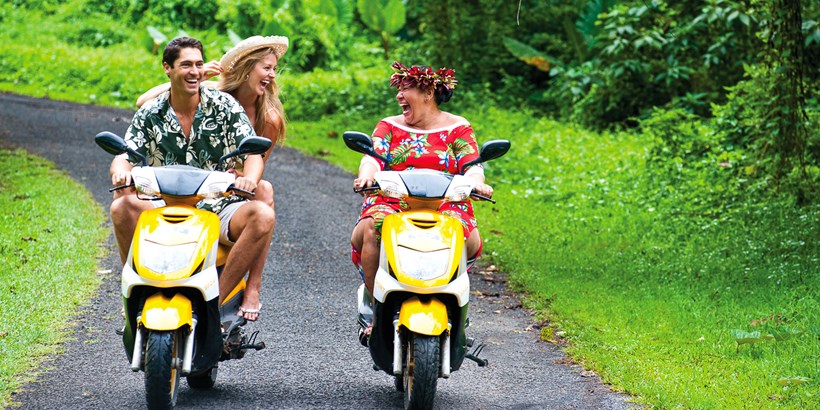 Rarotonga has a local population of just over 15,000 people, and just a handful of cars on the road, so there's no need for traffic lights – say goodbye to fumes and honking. Exploring the island is safe and relaxing, with most people opting to travel by foot or on one of only two local buses on the island that will pick up anyone at any time – just be sure to give the bus driver a smile. Many holiday goers chose to hire a scooter which is an easy way to explore, too.
6. There's an abundance of adventure activities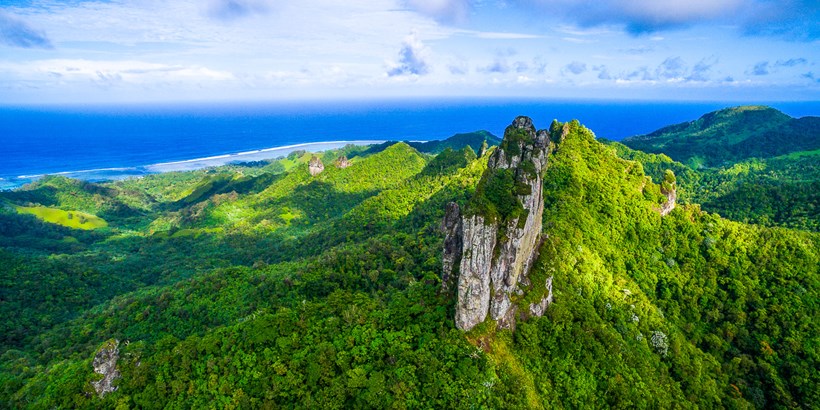 While the Cook Islands' main attraction may be the clear waters, the lush jungle provides the perfect playground for an adventure-fuelled holiday.
A must-do for the more daring traveller is the four-hour Cross-Island Trek, which takes you through rugged terrain to reach the Needle, a unique rock formation. It still holds deep spiritual significance for the locals – in 2002 the Dalai Lama declared it one of the world's eight remaining energy points after journeying there. 
Bike riding is another popular activity. You can join a group for a more challenging experience, or hire a bike nearby and cruise around the streets, riding at a leisurely pace.
For something a little bit more adrenalin-pumping, quad bikes and four-wheel drives are popular, with the drivers acting as a local tour guide, too.
7. There are no snakes or spiders on the islands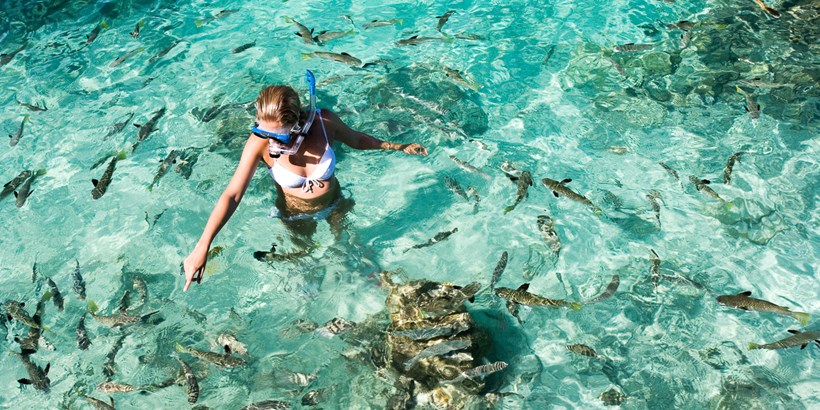 The Cook Islands are home to a variety of marine life, tropical flowers and plants. However, there's not a snake or poisonous spider in sight. In fact, there are only six species of birds that are native to the islands, including the rare Kakerori, which can sometimes be spotted on the south coast of Rarotonga in the forest.
You might see humpback whales as they migrate through the waters between June and September. While scuba diving, you may swim next to a green, sea or hawksbill turtle, although the latter is now an endangered species. Snorkel with angel fish, butterfly fish and parrot fish. If deep sea fishing interests you, take a day trip out on a boat and try your luck catching marlin, wahu, tuna or mahi-mahi.
8. You won't be eating McDonalds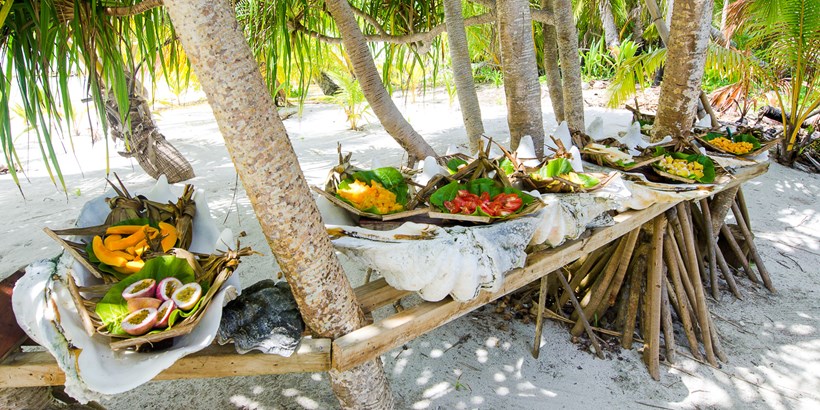 And that's because you won't see a fast food chain anywhere on the islands. Instead, try a local snack from a roadside market stall, or dine at one of the 100 cafes, bars and restaurants in Rarotonga, which range from spots to eat at while barefoot, to places appropriate for a romantic night out. Eating on the islands is like a tropical foodie's heaven, with just-caught seafood, fresh fruits and vegetables such as taro, kumara, bananas and papaya. A popular drink is coconut water (as well as cocktails). For something a bit more traditional, rori(sea cucumber) is eaten raw or cooked. And raw fish called ika mata is cured with lime, onion and coconut.
9. The locals are warm, friendly and inviting
Unlike some places in the world where the locals like to keep to themselves, the Cook Islanders relish any opportunity to mix with the tourists, to learn about each other's culture and to genuinely lend a helping hand when needed. On a Saturday morning stroll on down to the vibrant Punanga Nui cultural market, where you'll find one-off crafts, sarongs (pareu), black pearls and the chatter of locals intertwined with the live, melodic music of the islands. At night, Rarotonga comes alive with cultural shows thrown by the locals – an enticing showcase of the native heritage performed through songs, flames and a bit of hip shaking. On Sundays, travellers are welcome to attend a church service; the majority of locals are Christian and the island is dotted with 24 of the white-brick buildings. Enjoy the exotic flowers and the moving sounds of the beautiful hymns, but be sure to dress respectfully.
So whether you're after a romantic getaway with your partner, a place to unwind and relax or somewhere to explore both the land and sea, the Cook Islands offer plenty of choices. The only problem is, you won't want to leave.