Toka Toka - From Manihiki to London Fashion Week
2nd September 2021
London is set to explode with the colours of Polynesia as 22 year old Manihikian Toka Toka prepares to take his traditionally inspired collection of fashion to London Fashion Week next year. 
"I'm a very proud Manihikian and we are the only Island that grows the pearls from the lagoon, that's why I want to use it in my work - to promote my island as well as my work" - Toka Toka Manihikian costume and fashion designer.
Manihiki is famously home to the black pearl farms of the Cook Islands and is the feature of Toka's work - his costumes and fashion line are a canvas for the natural shells of the Pacific.
Black pearls, mother of pearl and motifs from Mother Nature make his pieces stand out in the world of Island fashion. 
"When I was a boy, after school I would go to the beach and collect all the shells I could find and make my own costumes for all the local dance competitions - I would sew them on to my costumes and get on stage to dance and show them off.
I've done lots of fashion shows in Rarotonga and my work caught the attention of a designer in Auckland who brought me over to showcase my collection in Auckland, which I did in 2020. 
I was amazed to get a call from the local co-ordinator of London fashion week who had seen my work and invited me to be part of the bug London Pacific Fashion Show week, I will take the beauty of the Cook Islands with me, and showcase all this in London so they can see and be wowed by the part of the world that we come from.
My first fashion creation was a headpiece that was sooo huge, it was three time bigger then the models head!
I based it on the paua - the clam, as the sea is my biggest inspiration in my work. I've made everything from garments all in gold to a garment I made that was a rat costume which made everyone laugh - because people here know this here and its a thing that people can relate to.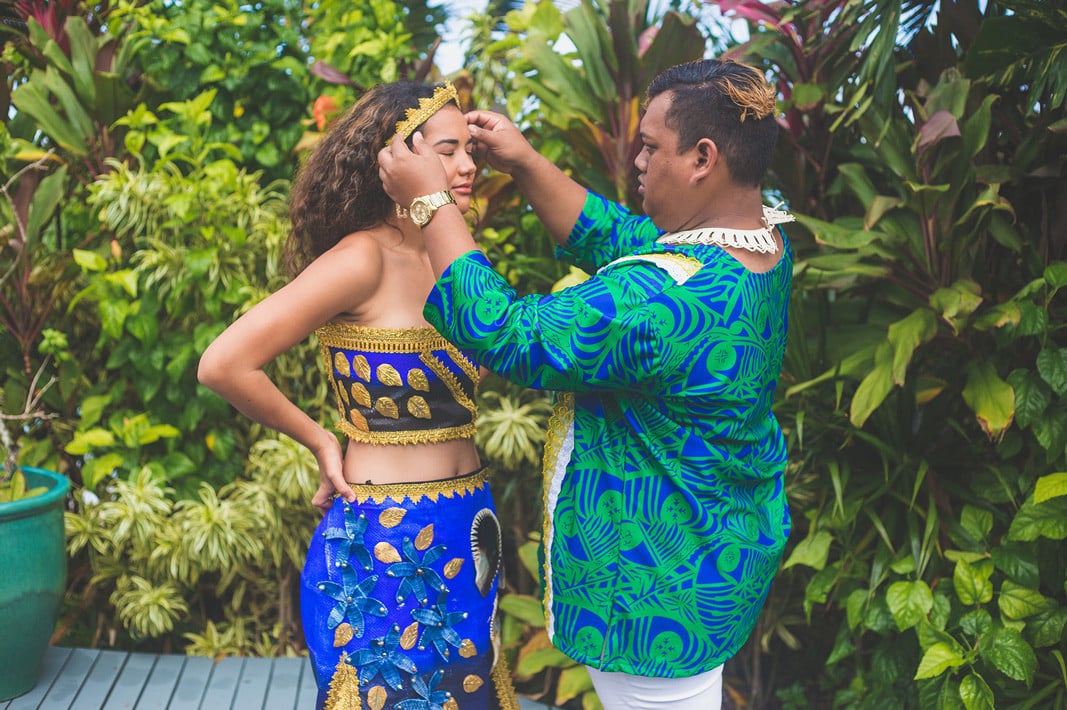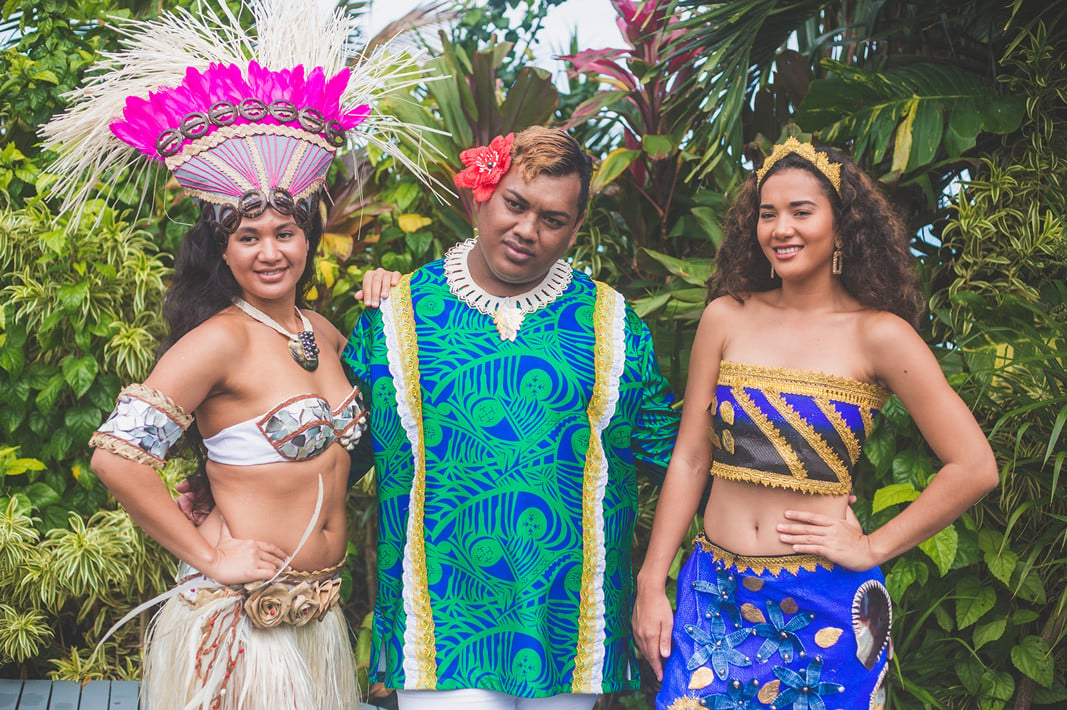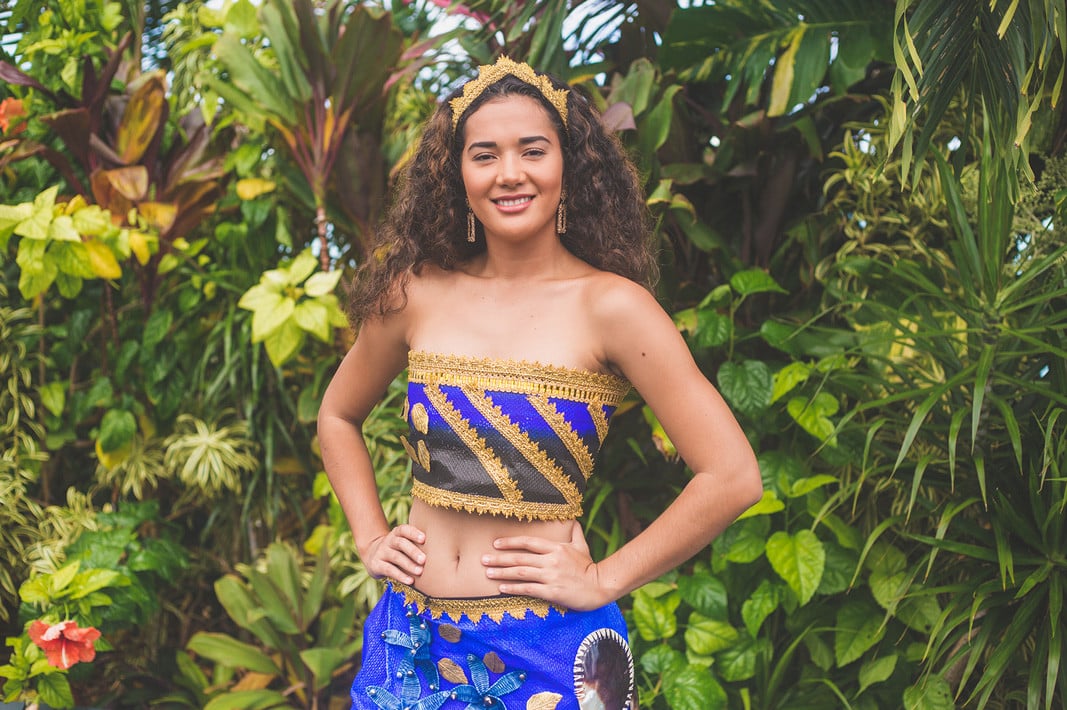 My most challenging piece was last years fashion show finale garment which has all these small details - it was called 'Maine Kura Kura' based on the hibiscus flower, it was a two piece garment with a crocheted bra piece and a headpiece decorated with crocheted hibiscus flowers' 
I also celebrate all sizes - as Pacific people we are all shapes and sizes for all sizes in my work. I want to have a costume and a clothing brand, Im just starting out but I know that we have something special here in Rarotonga and very garment tells a story that I know the world will be interested in.
My mum has been my number one supporter and she inspired and encouraged me to do everything, all of my techniques are taught to me from my mum - especially sewing so I want to pay tribute to her and the skills she passed down to me.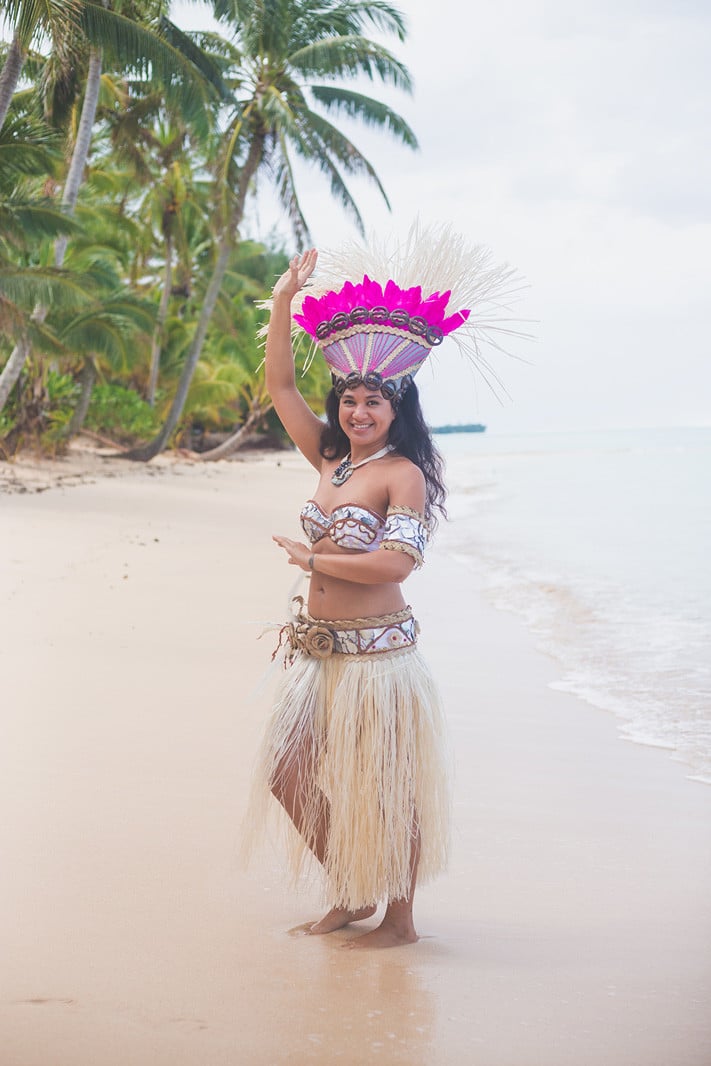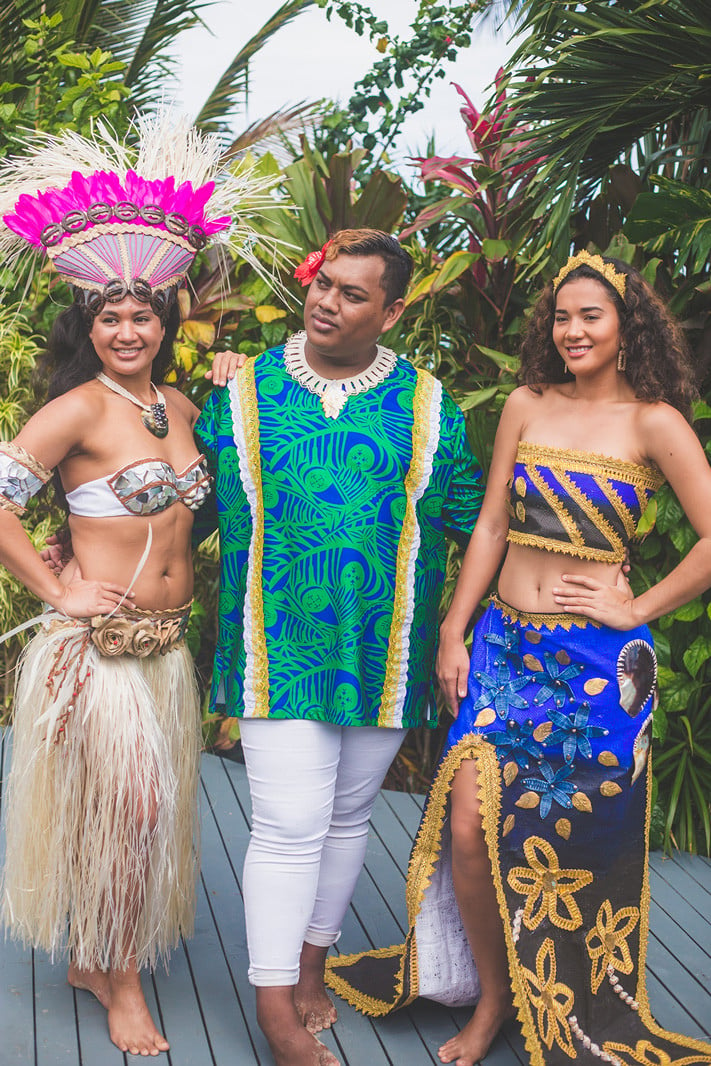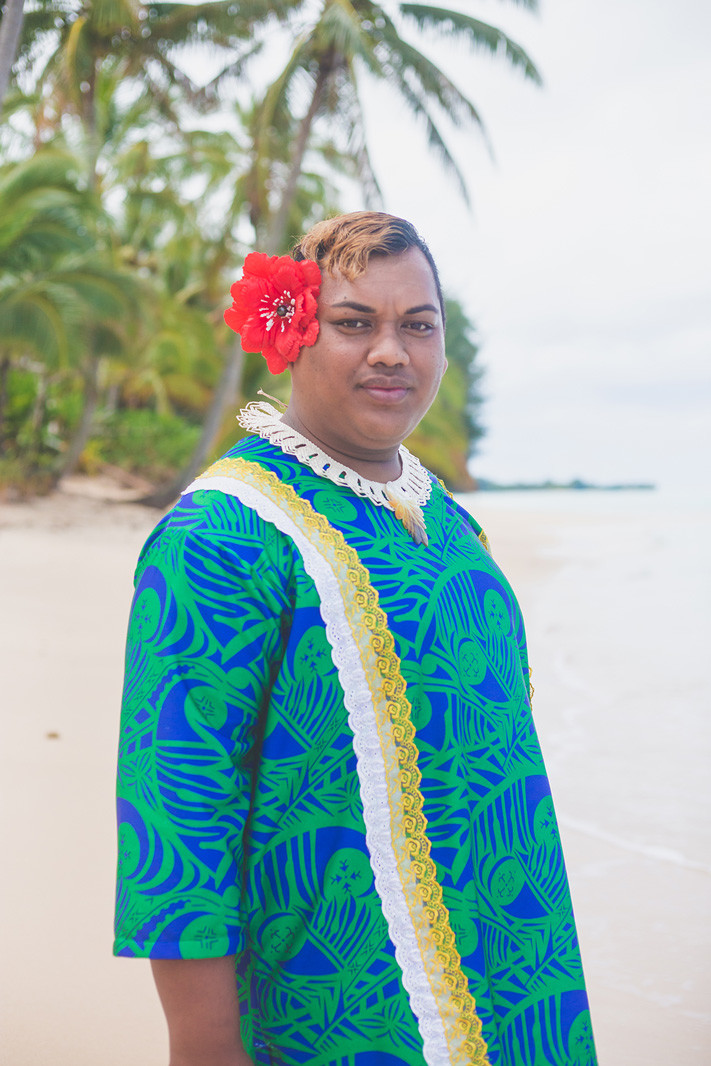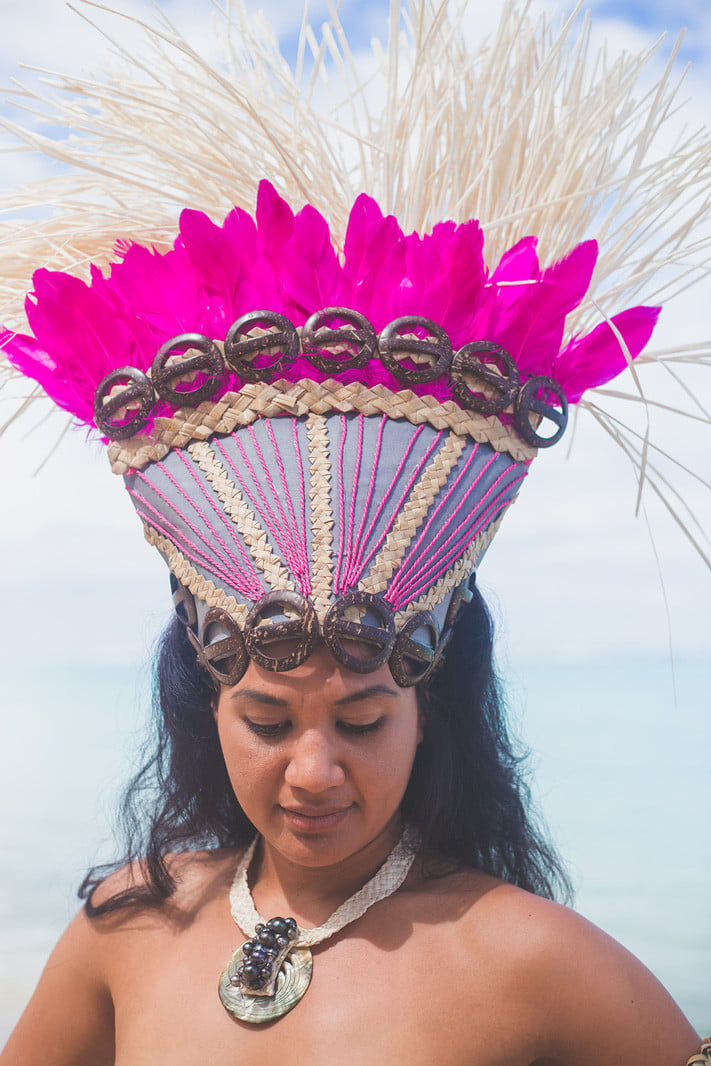 Its important to use natural resources because this is the true value and representation of us as Cook Islands people - we are blessed by the gifts of the land and the sea that god has given us and we should be proud as Pacific people that we have all these resources, as most people don't have these things."