Contact tracing in the Cook Islands is free, easy and accessible to all. There are two parts to our national contact tracing system, CookSafe and CookSafe+. All visitors and residents are encouraged to register for a CookSafe QR Card and Tag In in at participating locations, and download the CookSafe+ contact tracing app as an added layer of protection. If a COVID-19 case is identified, the Ministry of Health will be able to trace people who may have been exposed to the virus using the CookSafe database and via notification by CookSafe+ app users.
What is CookSafe?
CookSafe is the foundation of our contact tracing system and is designed to ensure that all visitors and residents within the Cook Islands are able to participate in contact tracing without requiring a smart device. Individuals are registered and assigned a unique CookSafe QR Card that is used to Tag In at participating CookSafe locations. Registration is free and is available at the; Rarotonga International Airport before disembarking the aircraft, the Chamber of Commerce Office Avarua, Tourism Visitor Information Centre in town, Vodafone Avarua or Prime Foods. To Tag In, simply hold your QR Card within the scanning area of the Tag In device and wait for a green screen to appear, confirming your Tag In was successful. You can find a CookSafe Tag In stations set up at the entry or front counter of participating locations. The data collected is confidential and only accessible by select individuals within the Ministry of Health for contact tracing purposes.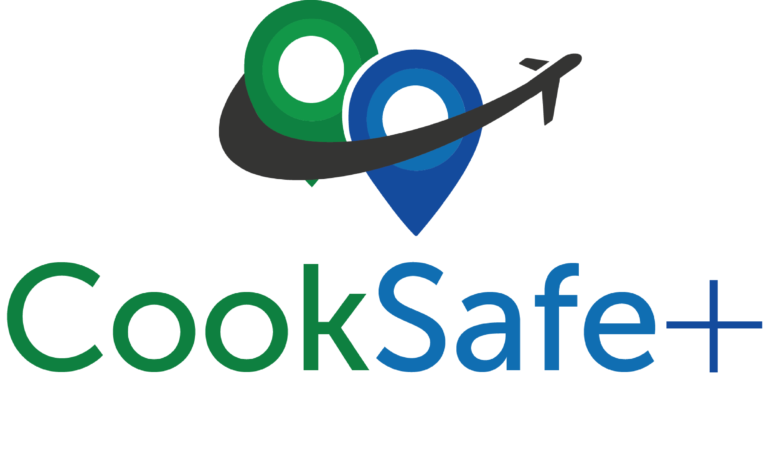 WHAT IS COOKSAFE+?
CookSafe+ is a free to download contact tracing app which uses smartphone Bluetooth technology to register other CookSafe+ App users and NZ Covid Tracer App users in your vicinity. Joint health advice from the New Zealand and Cook Islands Ministries of Health is to use the contact tracing app of the country you are in, to ensure that you receive relevant health advice and contact details. Once you have turned CookSafe+ Bluetooth tracing on, it works by sending out a private and secure random ID code. The Bluetooth tracing function records how close the other phone was, and for how long. The phones you come into contact with will need to have Bluetooth tracing turned on as well. This means that when someone tests positive for COVID-19, they can send an anonymous notification containing all the random IDs their phone has sent out over the past 14 days. If your phone recognises any of these IDs, and you had been close enough for long enough to be at risk of exposure, you'll receive an alert. This alert will advise you on what to do to keep yourself and your family safe. Please ensure that your Bluetooth is enabled at all times to allow the app to work within the background of your device. When you enable Bluetooth tracing, your privacy is always protected — it cannot share your location, your name or anything else about you. All the contact tracing information you collect with the app is held securely on your phone, and it's always your choice what information you choose to share. Limited free internet is available within the international arrivals terminal for those needing to download and install the app upon arrival into the Cook Islands.
Why is CONTACT TRACING important?
If a potential COVID-19 case has been identified, the Ministry of Health needs to be able to quickly identify and contact people who may have been exposed to an infected individual through the process of contact tracing. They will then be able to prevent the spread of COVID-19. This process helps to keep the Cook Islands and its' visitors safe.