Cook Islands to welcome NZ visitors with open arms
4th May 2021
Photography By
Cook Islands Tourism
We are open to New Zealand from 17 May with no quarantine in either country! We are very fortunate to have remained Covid free to date. Here's what you need to know if you are travelling from New Zealand...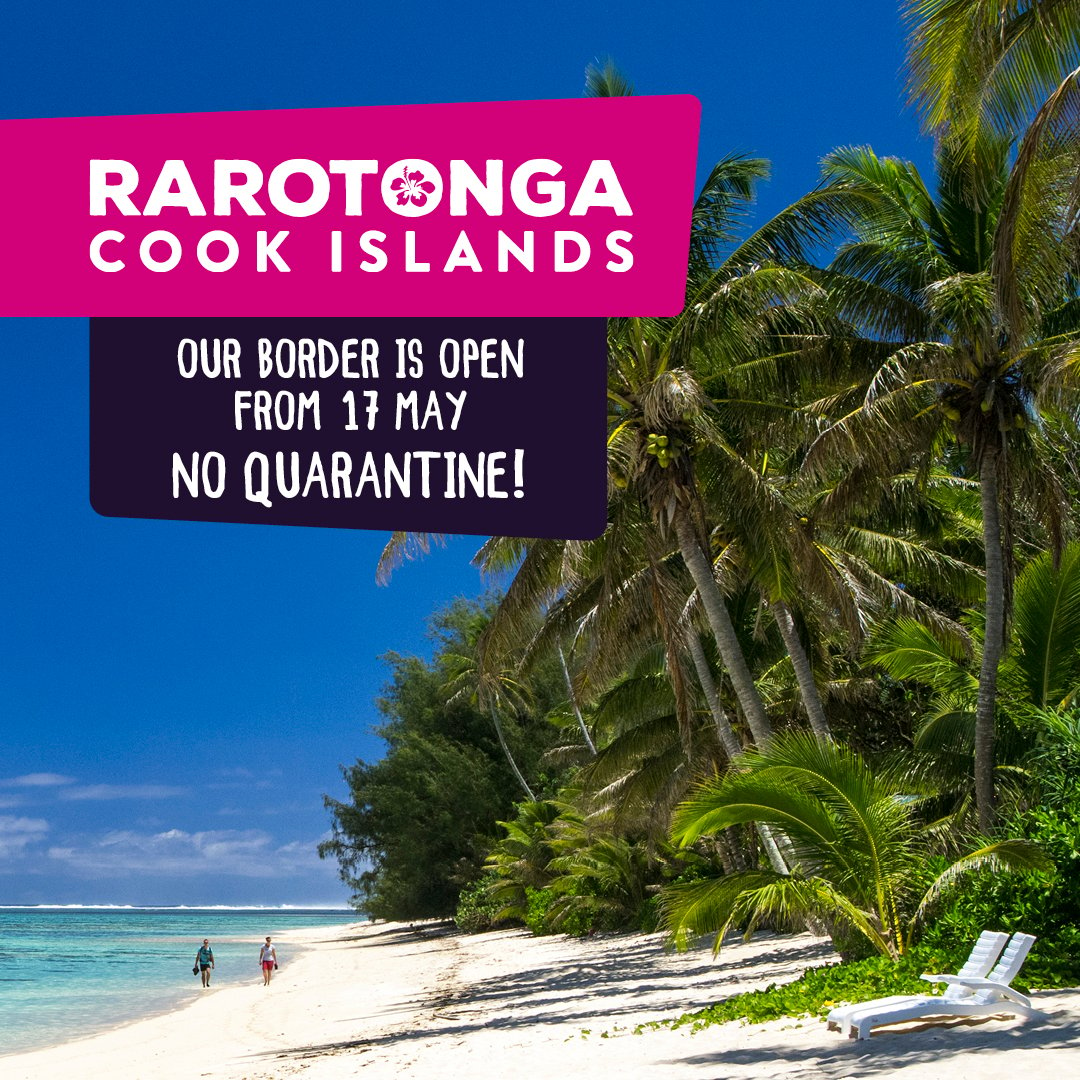 OUR BORDER IS OPEN FROM 17 May
Air New Zealand is offering flights from Auckland to Rarotonga. Please visit Air New Zealand's website for flight schedules and bookings.
NO QUARANTINE IN EITHER COUNTRY
You will not be required to quarantine or self-isolate in the Cook Islands OR on your return to New Zealand.
WE ARE ONLY OPEN TO NZ
Quarantine free travel is between New Zealand and the Cook Islands only and you must have been resident in New Zealand for 14 consecutive days prior to travel.
You must ensure that if you leave New Zealand you are legally able to return to New Zealand.
WE ARE VERY FORTUNATE TO HAVE REMAINED COVID FREE TO DATE
We are pleased to advise that the Cook Islands has remained Covid-19 free to date.
We have a Cook Islands Promise to keep you safe while on holiday in our beautiful paradise and two contact tracing systems CookSafe and the CookSafe+ App, ready for everyone to use in the Cook Islands.
Travelling from New Zealand and have more questions? Learn more about visiting the Cook Islands.